________________________________________

WINTER WEATHER ADVISORY – THE NATIONAL WEATHER SERVICE IN PADUCAH HAS ISSUED A WINTER WEATHER ADVISORY…WHICH IS IN EFFECT FROM MIDNIGHT TONIGHT TO 6 PM CST THURSDAY GENERALLY NORTH AND WEST OF A LINE FROM PETERSBURG INDIANA TO SHAWNEETOWN ILLINOIS TO PERRYVILLE MISSOURI.
* TIMING: SNOW WILL SPREAD EASTWARD ACROSS THE ADVISORY AREA STARTING LATE TONIGHT
* ACCUMULATIONS…SNOW ACCUMULATIONS WILL RANGE FROM ONE TO THREE INCHES…WITH THE HIGHEST ACCUMULATION EXPECTED GENERALLY NORTH OF INTERSTATE 64.
* MAIN IMPACT: WITH TEMPERATURES WELL BELOW FREEZING THE SNOW WILL RESULT IN HAZARDOUS TRAVEL CONDITIONS LATE TONIGHT AND THURSDAY…ESPECIALLY ON BRIDGES…OVERPASSES AND UNTREATED ROADS. PARKING LOTS AND SIDEWALKS WILL BECOME SLIPPERY AS WELL.
_________________________________________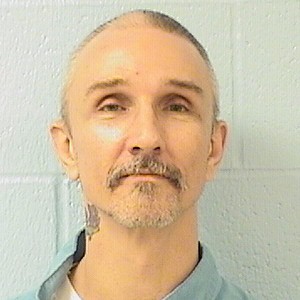 A Carmi man already serving 17 years in prison for burglarizing a White County home is now facing new charges in Edwards County. 42-year-old Mark S. Keller, II has been formally charged with residential burglary – a Class 1 felony and Theft – a Class-4 Felony in Edwards County. In the new Edwards County case, Keller is accused of entering the home of Sally Broster on North Fourth Street in Grayville, stealing silverware with a value of less than $500.  The charges were filed by Edwards County State's attorney Eric St. Ledger.  The alleged burglary at the Broster home occurred on or about July 22 of last year.  Keller is currently in prison, serving a 17 year hitch for burglarizing the home of Donna Matz in Carmi while she was away attending the funeral of her husband Hank Matz.
47-year-old David Matthew Keough of Granite City was injured Tuesday when the semi he was driving ran off of Interstate 64 west of Grayville and overturned in the median. State Police cited Keough for failure to reduce speed to avoid an accident, overweight on registration and failure to retain the previous seven days of logs.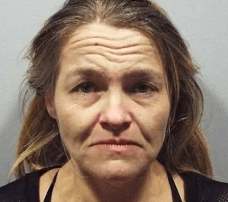 36-year-old Stephanie L. Fulkerson of Railroad Street in Carmi has been jailed on multiple drug and traffic charges following a traffic stop by Carmi City Police.  Fulkerson was found to be in possession of suspected marijuana, meth and a hypodermic syringe. She was also cited for driving on a suspended license and driving without insurance.
The Albion City Council met Tuesday night, agreeing to enter into a contract with a utility service company to maintain the city's five water wells. The agreement will cost the city $48,000.
The Edwards County Spelling Bee has been set for Wednesday, January 18 at the Edwards County Courthouse in Albion.  The top four contestants from Albion and West Salem Grade Schools will take on each other to determine the county spelling champion.
The 33rd annual Wayne County Corn Growers Seminar has been set for this Friday at the Ruritan Club building in Geff.  Matt Bennett of Bennett Consulting will be the keynote speaker, providing a marketing outlook for 2017.  Registration begins at 8:30 a.m.  A free fried chicken and roast beef dinner will be provided by the Geff Ruritan.