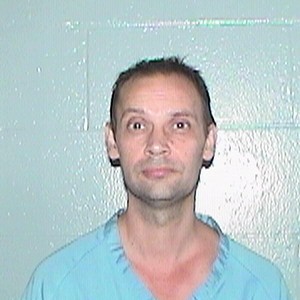 A Wayne County jury has decided that a Wayne County man should remain behind bars as a sexually dangerous person.  Claiming he has recovered, Edward S. Abel, 45 of Fairfield had petitioned the court to be discharged from prison or be released on conditional discharged.  Following a jury trial this week in Wayne County Circuit Court, the jury rejected Abel's contention that he is recovered and no longer a danger to society as a sex offender. Abel is currently serving his time at the Big Muddy Correctional Center near Ina. He will remain behind bars until psychiatrists and the courts determine he is no longer a danger to society.
A California truck driver was injured Thursday when his semi ran off of I-64 in western Wayne County and hit a concrete culvert.  60-year-old Allen D. Mizrahi was taken to a local hospital for treatment of his injuries.  State police cited Mizrahi for driving fatigued.
Four U.S. Bureau of Prison employees were injured Thursday when they were hit while helping the victim of an earlier accident on Interstate 57 in Williamson County.  The four were among 20 prison employees that exited their vans when a pickup truck slid out of control and struck their vehicles.  No one was injured in the original accident.
Jason Young of McLeansboro is opening a new funeral home in Wayne City. Young has purchased the former York Funeral Home property and will open the Young Funeral Home next week.  Jason Young previously worked for his father-in-law, Jerome Gholson at the Gholson Funeral Home in McLeansboro.  He is also the Chief Deputy Coroner of Hamilton County.
31-year-old Floyd D. Hargrave of McLeansboro has been sentenced to three years in prison after entering an open guilty plea to a charge of being in possession of a controlled substance without a prescription. The drug was the pain killer Vicoden.
The Fairfield Lions Club will be at the Kon-Tiki Saturday from 9 until noon collecting Christmas lights that no longer work.  They are also seeking donations of eyeglasses, hearing aids, empty ink cartridges, cell phones, soda tabs and keys. Money raised from the recycling effort will be used to fund various Lions Club projects.