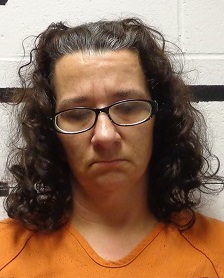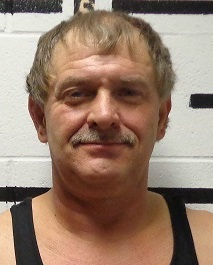 An Illinois State Police SWAT team executed a warrant at a home in Allendale, Ill. Tuesday morning, arresting two suspects wanted for delivery of methamphetamine. Taken into custody at their 108 Oak Street home in Allendale were Tyce L. Wade, 48 and his wife, Ruby A. Wade, 45.  Both have been formally charged with aggravated delivery of methamphetamine, a Class-2 felony.  Both suspects have been lodged in the Wabash County jail at Mount Carmel under $500,000 bond each. Police said they recovered a large quantity of suspected methamphetamine and drug paraphernalia. Wabash County Sheriff Derek Morgan says the arrests were the result of a two-year investigation into the distribution of meth in Wabash and neighboring counties.  Agents of the Southern Illinois Drug Task Force, Wabash County Sheriff's Department and Mount Carmel City Police assisted in executing the arrest warrant.
Mount Carmel City Police report the arrest this morning of two suspects involved in alleged methamphetamine trafficking.  At about 7:30 this morning, Mt. Carmel City Police, Wabash County Sheriff's deputies and agents of the S. Ill. Drug Task Force went to a home on Buchanan Street in Mt. Carmel and arrested Charles R. Leek and Amy L. Wheeler, 40 of Mt. Carmel. Both suspects face charges of unlawful delivery and sale of methamphetamine. Both suspects have been lodged in the Wabash County jail at Mt. Carmel pending the posting of $25,000 cash bond each.
The Illinois Legislature could vote on a budget plan later this week.  The plan includes an increase in the State Income Tax from 3.75% to 4.95%.  Governor Bruce Rauner says he also wants a plan that includes changes in the business and political climate.
The Fairfield City Council meets tonight in regular session.  One of the items on the official agenda is an ordinance to increase the city's utility rates. The meeting starts at 6 o'clock this evening in the council chambers of City Hall.
AFSME, the state's largest employee union has agreed to a wage freeze in hopes of resuming contract negotiations with the state. The union had previously asked for an 8.5% pay increase over four years. Governor Bruce Rauner called the offer "superficial".
26-year-old Kimberly Windle of Albion has been sentenced to four years in prison after pleading guilty in White County to a Class-3 felony charge of being in possession of methamphetamine.  In addition to prison time, she has also been ordered to pay $1,097 in various fines, fees and court costs.
43-year-old Tina Murphy of Carmi has been sentenced to three years in prison after pleading guilty in White County to a Class-4 felony charge of retail theft.  In addition to time in prison, Murphy was also ordered to pay $1,082 in various fines, fees and court costs, including $23 in restitution to the victim in the case.
The Fairfield Lions Club collected 22 boxes of old Christmas lights, eyeglasses, soda tabs, keys and cell phones during a one-day drive last Saturday.  Money raised through the recycling effort will be used to fund are Lions Club charitable projects.