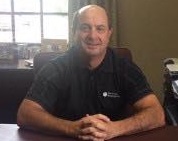 The Board of Directors of the Clay City Banking Company have appointed Herb Henson, Jr., of Flora, as the new President of the Clay City Banking Company and their branches the Flora-Louisville-Fairfield Banking Companies. Henson replaces Ron Hart who died unexpectedly last month. Hart had led the Clay City Bank through considerable growth including adding branches in Flora, Louisville, and Fairfield. Henson began his career after graduating from Eastern Illinois University, in Charleston, in 1986, when he went to work for the accounting firm of Gray-Hunter-Stenn, in Marion, IL. He then went to work for First National Bank, in Flora, (now U.S. Bank) in 1989; then in March of 2001 Henson began working for the Clay City Banking Company. In 2001, the company's first new branch, the Flora Banking Company, opened and Henson began serving as Vice-President at that location. He has held that position until his appointment to President this week.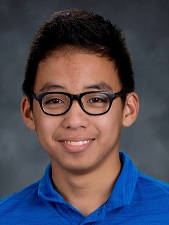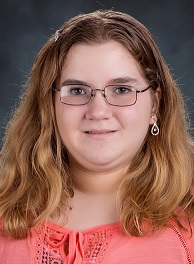 Winners have been named in the annual Wayne City Grade School Spelling Bee.First place was taken by 7th grader Chelsea Schauf, the daughter of Mick and Charles Schauf. The runner up was Dom Haegele, the 8th grade son of Michelle and Brandon Haegele. Pictured right is Chelsea Schauf. Pictured left is Dom Haegele.
High winds blew a semi over in Jefferson County late Tuesday morning. The driver, 53-year-old Daryl Biggs of Henderson, Ky. was trapped in the wreckage and had to be extricated by firefighters. Winds were clocked at 58 mph around the time of the crash.  Another semi was blown over on Ill. Rt. 161 east of Centralia.
The Fairfield City Council Tuesday night tabled an ordinance that would have raised utility rates. The proposal was to increase gas, water and electric rates by 1.7%. After this year, the rate would increase automatically based upon the Consumer Price Index.  City officials say they want to study the proposal more before presenting it for a vote.
The City of Fairfield has entered into an agreement with Verizon to rent utility poles to allow for the installation of antennas and radio equipment. The equipment will improve voice and data coverage capacity for local residents. Verizon agreed to pay the city $250 per year per pole. At this time, less than a dozen poles will be utilized.
Albion Police Chief Mike Judge is warning residents to lock their cars and remove valuables before leaving them unattended. The warning follows a rash of vehicle break-ins recently in Albion. At least ten vehicles have been burglarized.
White County Sheriff's police report the recovery of oilfield equipment stolen from a lease in Gibson County, Indiana. The items were being sold as scrap at the salvage yard in Burnt Prairie. One suspect has been arrested. The stolen items have been returned to their owner, Crown Well Servicing of Owensville, Indiana.