The City of Fairfield has declared a $400,000 surplus in its TIF District No. 1. The money will be returned to the city's various taxing bodies, including schools and the local park district.
With two NO votes, the Fairfield City Council has approved a $500 credit for the Fairfield Park District to help with utility expenses for the recent Festival of Lights project. NO votes came from Aldermen Fletcher and Robinson.
A McLeansboro resident is one of nine American Red Cross volunteers responding to Northern California where nearly 200,000 residents have been ordered to evacuate due to the potentially catastrophic failure of a spillway which is part of the Oroville Dam system. Robin Wilson of McLeansboro will be among a team of volunteers working together to set up and staff a shelter to provide a safe place to stay for more than 2,200 residents already evacuated.
Authorities in Edwards County are warning motorists to keep their vehicles locked up after receiving several new reports of car burglaries. Thieves have been targeting unlocked cars, stealing electronic devices and cash.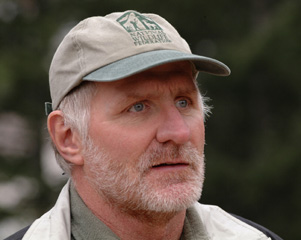 A memorial service for nationally-acclaimed wildlife photographer Tom Ulrich is expected to be held in Southern Illinois – most likely in Fairfield. Ulrich, a former Fairfield Community High School and Frontier Community College instructor died last week following a brief battle with a rare form of leukemia. Family members are expected to announce details of the service soon. A Catholic service is also expected to be held in the Chicago area.