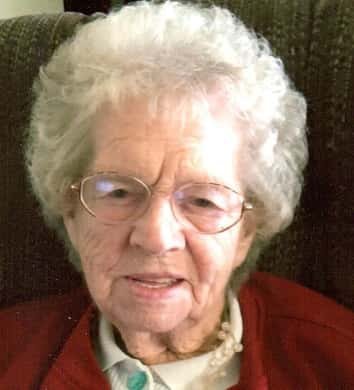 89-year-old Fairfield resident, Leona M. Thomason passed away Sunday February 12th at her home.  She had worked at the dress factory for several years and later was a caregiver for several people including Mrs. Kincaid.
She is survived three sons Rick Thomason, Darrell Thomason and Dwain (Cathy) Thomason all of Fairfield; one daughter LaDonna (Chris) Hoskins of Geff; 2 brothers Glenard Thomason of Flora and Wilford of Farmington, New Mexico.  Eleven grandchildren and several great grandchildren also survive.
Graveside services for Leona M. Thomason will be held at 11 am Friday (Feb. 17) at the Maple Hill Cemetery.
Memorials can be made to SSM Hospice or The Fairfield Little League Baseball Association and will be accepted at The Nales Funeral Home in Fairfield, which is in charge of all arrangements.