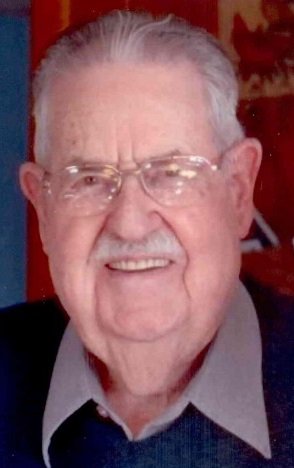 88-year-old Albion resident, Kenneth D. Smith died at 9:48 p.m. Tuesday, February 14 in Evansville, Indiana. He had operated a dry cleaning service for over 50 years. He was a member of the First United Methodist Church of Albion, the Albion Moose Lodge; was a member and former president of the local Rotary Club for 42 years with 32 years of perfect attendance, was the recipient of the local club's first Paul Harris Fellowship, had served as a past park board president, was very active in civic affairs and was an avid Cubs fan.
Survivors include his wife, Betty L. Smith of Albion; a son, Sammy and wife Sheila Smith of Albion; a daughter, Thoma Jo Smith of Albion; a sister, Marjorie Chitwood of Albion; 6 grandchildren; 15 great-grandchildren and one great-great-grandchild.
Funeral services for Kenneth D. Smith will be 2 p.m. Sunday, February 19 at Nale's Funeral Home in Albion with burial in Graceland Cemetery.
Visitation will be 5 – 7 Saturday, Feb. 18 at Nale's Funeral Home in Albion.
Memorials may be made to the Shriners Children's Hospital or the donor's choice and will be accepted at Nale's Funeral Home in Albion.