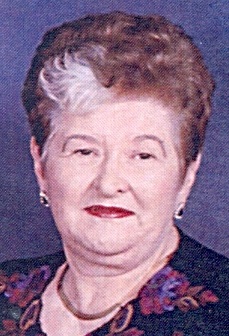 81-year-old West Salem resident, Virginia Lee Weber died on Wednesday, February 15 at Union Hospital in Terre Haute, Indiana. She began her secretarial career working for Howard Gaither at Kleen Pak, a predecessor to Champion Laboratories. She later worked as a secretary at West Salem Insurance Agency. She served as the Edwards County School District's Librarian from 1980- 1982 and then worked as a secretary for Southeastern Counseling Center until her retirement in 2001. She was a member of the Little Wabash United Methodist Church.
Survivors include her husband of 60 years, Hubert Weber; a daughter, Lana and husband Danny Newport; sons Lyle and wife Susan Weber and Nile Weber. Also surviving are three grandchildren, Brittany Wilkerson (King Layne), Zachary Weber and fiancé Liz Cunningham, and Dylan Newport (Tabitha), and six great grandchildren; Jarryn, Xander, Mathias, Harper, Hudson, and Kingston.
A celebration of life service for Virginia Weber will be 10:30 a.m. Monday, February 20 at the Ingram Funeral Home in West Salem with burial in the Moravian Cemetery at West Salem.
Visitation will be 4 – 6 Sunday evening, Feb. 19 at the Ingram Funeral Home in West Salem.
Memorials may be made to the Alzheimer's Association and will be accepted at the Ingram Funeral home in West Salem.