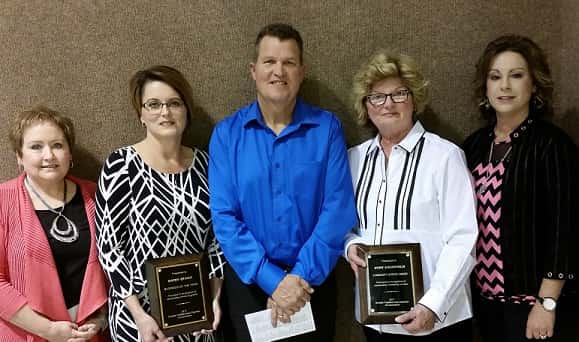 Judy Griswold, wife of Fairfield Mayor Chuck Griswold was awarded the Community Service Award during the annual Fairfield Chamber of Commerce Banquet Monday night. Since returning to Fairfield with her husband in 2009, Judy has been extremely active volunteering for many organizations, including Fairfield Memorial Hospital, Horizon Healthcare, Fairfield Public Library, the Hanna House Museum and the First Christian Church.  Denise and Monty Smith's Dairy Queen in Fairfield was honored as the Business of the Year.  The annual event was held Monday evening at the Community of Christ Church in Fairfield. Pictured above left to right are Patti Bowles who presented the Business of the Year Award to Denise and Monty Smith with the Fairfield Dairy Queen,  Community Service recipient Judy Griswold and Michelle Garner with the Fairfield Chamber.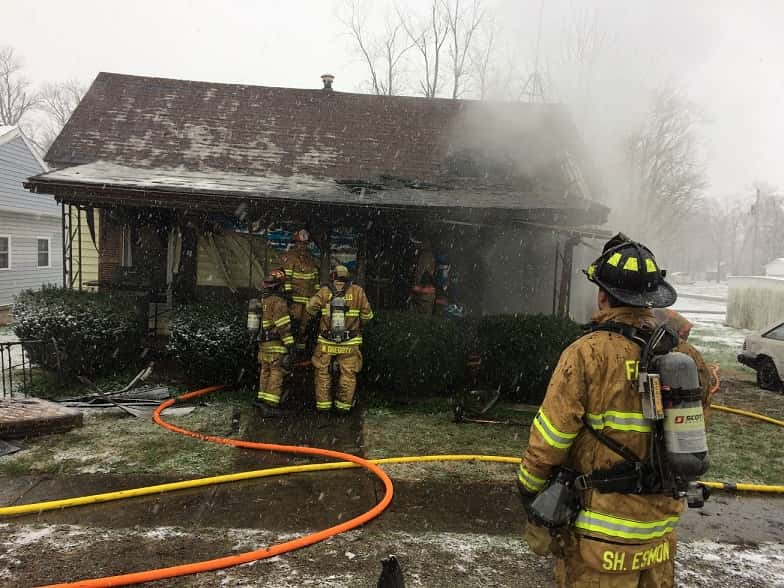 The cause of a fire that destroyed a home on the east side of Fairfield Monday morning remains unknown.  The fire, at 408 S.E. 7th Street, destroyed a single-story frame home occupied by Nick Daugherty.  No one was home when the fire broke out and no injuries were reported.  An investigator with the State Fire Marshal's Office could not establish a firm cause of the fire.  The blaze remains under investigation.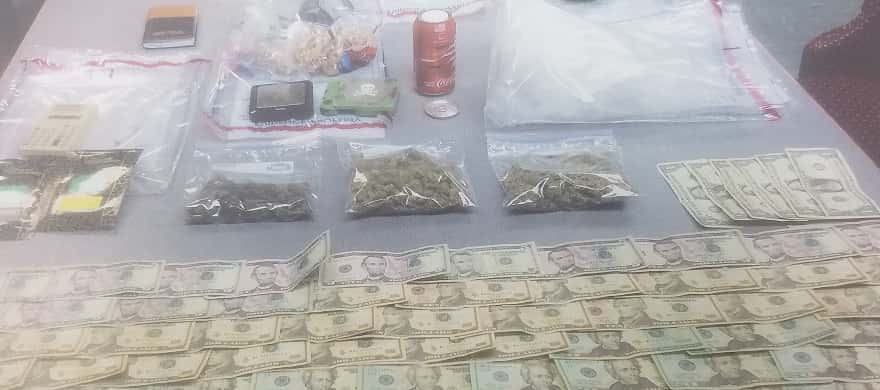 19-year-old Cody A. Clutter has been jailed on charges he was in possession of a significant quantity of suspected marijuana. Police recovered several plastic bags of suspected pot and a large amount of cash from his home at 501 E. Douglas Street in Fairfield. Clutter faces charges of manufacture or delivery of marijuana and possession of more than 30 but less than 500 grams of marijuana.
21-year-old Avery P. McKinney and 19-year-old Devan A. Robbins of Fairfield have been arrested on charges of manufacture or delivery of marijuana and possession of marijuana. Both were arrested after Wayne County Sheriff's Police searched their home at No. 18 Manor Circle.
Members of the Wayne County Farm Bureau celebrated their 95th annual meeting this past week.  Members re-elected for another two-year term as directors were Mark Bunnage, Jim Rush, Frank Buchanan, David White and Larry Reed.  Jason Simpson of rural Fairfield was the winner of the Young Leader gun raffle.