FIRE DAMAGES DEPUTY'S HOME – The home of an Edwards County Sheriff's Deputy was heavily damaged by fire Wednesday evening.  The fire broke out at the Travis Roosevelt home on South Fourth Street a little before 6 p.m. Wednesday.  Heavy smoke and flames were showing when firemen arrived shortly after 5:45 p.m. Albion Fire Chief Danny Iverson said the fire was mostly contained to the front of the home.  No one was home when the fire broke out, and no injuries were reported.  Deputy Roosevelt was on duty at the time, friends said.   The family will need another home for the time being. It is not known whether the family was able to save any of their belongings, which will create a significant hardship with the start of school next week.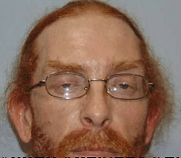 Carmi City Police report the arrest of a Carmi couple after responding to a domestic dispute Wednesday evening.  Shortly after 9:30 Wednesday evening, police arrested James R. Cartmill, 38 and Rebecca L. Cartmill, 36. Rebecca Cartmill faces preliminary charges of possession of methamphetamine, possession of a controlled substance and violating an order of protection.  James Cartmill faces preliminary charges of domestic battery and violating an order of protection.  Both suspects were taken to the Carmi-White County jail where they were lodged pending the filing of formal charges and setting of bond.
If the state legislature doesn't implement a mechanism to fund public schools soon, Fairfield Community High School could be forced delay opening. Not opening is one of three options the high school district is considering if lawmakers fail to resolve the issue. The other options are to open on time and operate on the district's reserves or open on time and make drastic cuts to sports and extracurriculars. The issue was discussed during a special meeting of the FCHS Board Tuesday night.
The Illinois Senate will meet Sunday in an attempt to deal with the school funding crisis. Senate President John Cullerton says he will introduce "an evidence-based funding model to improve fairness in state aid to public schools".  Gov. Bruce Rauner used his amendatory veto to remove a portion of previous legislation that he says is too generous to Chicago public schools.
24-year-old Daniel R. Akers of Lawrenceville was arrested Wednesday by Wabash County Sheriff's police on charges of aggravated fleeing or eluding. Akers is accused of leading police on a chase through northern Wabash County that reached speeds in excess of 100 mph.
Four juveniles have been identified as suspects in a major act of vandalism at the Crossville Community Center – the former Crossville high school. Two of the suspects are 10-years-old, one is 11 and the other is 12.  Vandals smeared food on the floors, spray-painted the walls and kitchen equipment and smashed a table.
The Cisne Reunion Miss and Little Miss Pageant will be held at 7 o'clock  this evening.  On Friday, Heather and Marty will perform at 7 with bingo from 7-9.  The annual Cisne Reunion parade has been set for 2:30 Saturday afternoon.