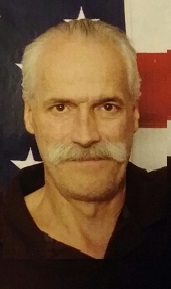 Terry W. Jones, 53 of Flora died on Tuesday August 8, 2017 at Good Samaritan Hospital in Mt. Vernon, IL. He was a laborer.
He is survived by his brothers and sisters, Tracy (Tammy) Jones, Marvin (Jeanine) Jones, Jr., Gregory (Sandy) Jones, and Scott Jones, Gloria (David) Hutchcraft, Harold (Debbie) Weber, Jr., Leonard (Becky) Weber, Ramona (Jim) McGill, Nancy (Eldon) Ewing and Kathy Walker. His step-father, Harold (Phyllis) Weber, Sr.; his special friend, Joyce McKitrick and his ex-wife, Trudy Jones. Also survived by numerous nieces and nephews.
Memorial services for Terry W. Jones will be announced at a later date. The Stendeback Family Funeral Home in Enfield is in charge of arrangements.
In lieu of flowers, donations are asked for the family to help with funeral expenses and will be accepted at the Stendeback Family Funeral Home in Enfield.