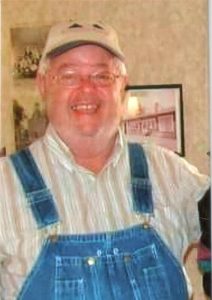 Dennis Ray Bailey, age 74, of Bellmont IL died Thursday September 28th at the St. Vincent Hospital in Evansville.  He was a local oil producer.
Dennis is survived by two sons Kenny Bailey of Bone Gap and Kyle Bailey of Albion, one daughter Pamela Roosevelt of Bellmont, two brothers Ed (Mary) Bailey of Albion and Bill Bailey of Carmi.  Six grandchildren and five great grandchildren also survive.
Funeral services for Dennis Bailey will be at 2pm Saturday Oct. 14th at the House of Prayer in Albion, burial will be in the Graceland cemetery.  The Nales Funeral Home of Albion is in charge of all of the arrangements.