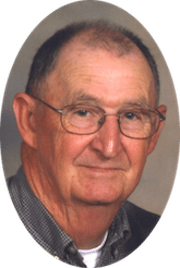 Billy James "Bill" Ragan, 80, passed away, Tuesday, October 10, at his home in McLeansboro.  He worked as a plumber and a farmer and was also a member of the Lick Creek Church.
Bill is survived by his wife, Sandra Ragan; three sons, Eric (Melissa) Ragan, Vince (Marilyn) Ragan and Chris (Cindy) Ragan, all of McLeansboro; fourteen grandchildren, Blaire, Kell, Kyle, Kaila, Cady, Tyler, Kara, Chandan, Allee, Amanda, Shane, Shelley, Kris and Kassi; twelve great-grandchildren, Kylah, Kaden, Kinsley, Corbin, Cauler, Zoe, Linkin, Kit, Landry, Audrey, Kaydence, Breylon and three great-grandchildren on the way.  Also surviving are brothers, Monty Ragan and Randall (Diane) Ragan; sisters, Donna (Ed) Betts, Rosemary (Phillip) Payne; and sister-in-laws, Becky Ragan and Joy Welch, all of McLeansboro.  Many other relatives and friends also survive.
Funeral services for Billy James "Bill" Ragan will be held Saturday, October 14, at 11:00 a.m. at the New Life Assembly of God Church in McLeansboro with the Rev. Ken Cook officiating.  The church will be open at 7:30 a.m. on Saturday.  Visitation will be held Friday, October 13, from 5 to 9 p.m. at the New Life Assembly of God Church.  He will be laid to rest at the Digby Hill Cemetery near Dale, IL.  Memorial donations may be made to the Lick Creek Church and will be accepted at the New Life Assembly of God Church and the Gholson Funeral Home in McLeansboro.
The Gholson Funeral Home of McLeansboro is in charge of arrangements.