Mary Pauline Powell,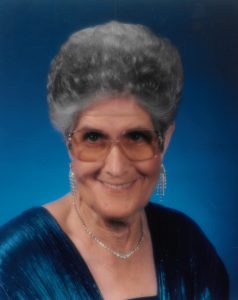 92 of Fairfield,  passed away Wednesday morning, October 11, at Aperion Care of Fairfield.  Pauline was a nurse's aide at Fairfield Hospital and a factory worker for a tire factory.  She was a past member of Enterprise United Methodist.
Pauline is survived by many nieces and nephews.
A graveside service for Mary Pauline Powell will be 2:00pm Saturday, October 14, at Brown Cemetery.  The family is requesting everyone to dress casual.  Memorials may be given to Aperion Care of Fairfield and will be accepted at Hosselton Funeral Home.