OILFIELD BLAST INJURES THREE – An explosion rocked an oilfield lease in rural White County, Ill. Tuesday afternoon, injuring three workers – one critically. White County Sheriff Doug Maier said the accident happened on an oil lease east of Crossville, Ill. at approximately 1 p.m. "Precision Oil was working on a well owned by Citation Oil Company when the well head broke loose," Sheriff Maier said. "A spark ignited the well, causing an explosion."   One of the workers, Steve Smith, 33 of Crossville received burns over much of his body in the blast. He was airlifted from the scene to the burn unit of a hospital in Louisville, Ky. The other two workers, not immediately identified, received minor injuries and did not require hospitalization. Authorities said a large fire erupted after the explosion. The Crossville Fire Department was able to extinguish the blaze.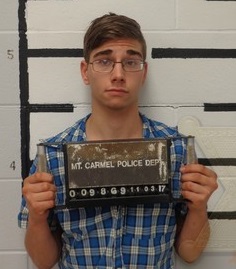 Two Mount Carmel, Ill. residents have been arrested for harassment of wildlife after police responded to a complaint the two were driving around in a field chasing deer.  Zachary R. Morrell, 18  (pictured) and a juvenile face charges of aggravated unlawful use of a weapon and harassment of wildlife. The incident was reported around 11 p.m. Monday in the area of Wabash County Highway 11 and Friendsville Avenue in rural Wabash County.  Witnesses told police they spotted a Chevy Lumina driving around in a field chasing an animal. The witness told police they also heard a gunshot. A short time later, police located the suspects on N. 1550 Blvd and Friendsville Avenue. Wabash County Sheriff Derek Morgan said his officers recovered two firearms and ammunition from the suspect's Lumina. Officers said they did not locate any injured wildlife in the area.

Carmi City Police report the arrest Monday of 26-year-old James E. Belka of Carmi.  Belka was wanted on a White County warrant for failure to appear in court on charges of being in possession of methamphetamine and drug paraphernalia.  Bond in Belka's case was $500 cash.
The annual Fairfield Kiwanis Christmas Parade has been set for Saturday, December 2.  There will be a new start time this year. The parade is slated to step off at 4:30 p.m.  Parade entry forms should be returned no later than Wednesday, Nov. 22.  Jami and Niki Roethe, operators of Uniquely Rustique in Fairfield will serve as the grand marshals.
The annual Albion Area Chamber of Commerce Lighted Christmas Parade has been set for Saturday night, November 25. The Albion parade is set to begin at 5 p.m.  The theme of this year's parade is "Candyland Christmas". Entry forms should be dropped off at the Watering Can in Albion no later than Wednesday, Nov. 22.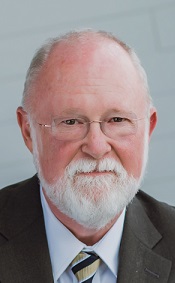 Fairfield National Bank and Fairfield Bancshares, Inc. have announced the addition of L. Bryan Williams to their board of directors.  Williams has been a partner at CSI Insurance Brokers in Fairfield since 1982.  He has been active in various civic affairs for the last 35 years.
Area sports fans are encouraged to come out Thursday evening for the annual Meet the Mules event at Fairfield Community High School. Admission will be any non-perishable food item or personal hygiene product.  The event starts at 5:30.
This is the last week to sign up for Frontier Community College's EMT Fundamentals Course.  A mandatory orientation has been set for this Friday from 8 – 4.  To sign up or to get more information, call the college at 842-3711.