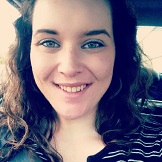 21-year-old Bluford resident, Sarah Diane Hall died at 11:04 p.m. Saturday, Feb. 10 at Cardinal Glennon Hospital in St. Louis.  A member of the Bonnie First Baptist Church, she was a homemaker and cared for special needs adults and her children.
Survivors include her parents, Tom Glass and wife Tesa of McLeansboro; her husband, Corey Hall of Bluford; a son, Aiden and daughter Leah of Bluford; a sister, Amanda French and husband Ethan of McLeansboro; her grandmother, Jean Smith of McLeansboro; a niece and nephew, Bryar and Charley French; her mother-in-law, Melissa Lorch of Bradenton, FL and a brother-in-law, Tyler Hall of Salem.
Sarah will be cremated as per her request and a family burial of ashes will be held at a later date at Smith Cemetery.
A memorial service for Sarah Diane Hall will be held on Saturday, February 24 from 10 a.m. until the time of the memorial at 12 noon at the First General Baptist Church in McLeansboro.
Memorials may be made in honor of Sara to her family and will be accepted at the First General Baptist Church in McLeansboro  or the Harre Funeral Home in McLeansboro.
The Harre Funeral Home of McLeansboro is in charge of all the arrangements.