Wayne County Humane Society
Phone number to Lost/Found Pets page…..
618-847-4012
Found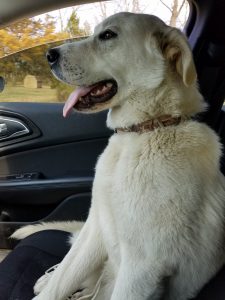 3-7-17: This dog was found west of Fairfield by the old Wal-Mart. She is wearing a camouflage collar, is clean, and her coat is very soft, so she hasn't been missing for very long. She also has the double dew claws. If you are the rightful owner of this dog and you're searching for her, please call 618-599-4431.
Found
2-27-17: A male yellow lab dog. The location of where this dog was found is unknown. However, if you're the rightful owner that is looking for a male yellow lab dog, call 618-599-1745.
Found
2-17-17 Small female Beagle, tan and white in color.  Friendly and house broken….no collar.  Was found in the Mill Shoals in the area or West Norris Street.  If this is your baby, please call 618*-599-8681. 

 

LOST
2-7-2017: Blue female Great Dane named "Rose". Wearing a pink collar and is microchipped. Last seen east of Fairfield. She will come to a treat or hot dog. If seen, call 618-599-2641
LOST
Two Yorkies, both of them are male. One of them is a little fat, dark colored, and is old in age. The other is skinny and light brown in color. They were last seen in the Neal Street area in Fairfield, and could be together. They are wearing collars, but have no name tags.
If you have found these Yorkies, call 618-516-3034.
FOUND
Brown and white bird dog. A young male that was found on Friday, south of Cisne. Has no collar. If this is your dog, call 618-673-2897.
Found
Just North of Fairfield, near Enterprise Road, a young mixed breed female dog has been found.  She is very friendly with no tags or chip, but did have on two collars.  She is black and tan in color with white on her underbelly and feet.  If you think this may be your dog or know where she belongs, please call the Humane Society at 618-847-4012.
LOST
LOST: 50 pound dog that is black in color, except the front part of its chest, and has a white stripe on its nose. It is wearing a leather collar. It is friendly and its name is Junior. It is of mix breed of part Boxer and part Beagle.
It has been known to roam in the area of Northwest 7th Street in the Garden Apartments area to Northside School. It's also been known to have been seen in the High Rise area.
Please call 618-599-8280 if you have found this dog.
Found
A large yellow and white mixed male lab was found on Wednesday, July 13th about 8 miles North of Fairfield and about 1 mile west of Enterprise Road on the black top.  He had no collar, but is very friendly and has been well taken care of.  If you think you know who this dog belongs to or if you are missing this lil guy, please call 618-838-4636 or 618-838-6759.
Lost
Male black cat last seen around Epworth Street in Fairifeld.  He is all black with a small patch of with on his chest.  He is wearing a green collar and is approximately 13 pounds.  He is very friendly and if you have seen him or know his where abouts please call Chris Parrent at 618-599-1011!

Missing
Missing from Albion  5-16-16:  Male Yorkie believed to have been taken from a home on 7th street in Albion.  2-3 pounds.  Call 599-1462 or 516-2825.
Lost
Lost in the vicinity of Walmart gas station in Fairfield on or around March 16th….a diamond ring that has a lot of sentimental value.  Reward is offered if found, in the amount of $500.  If you have any information or know where this ring may be, please call 618-842-3248.
Found
A German Shepherd has been found in the vicinity of Miriam Crossroads.  He wandered up on Wednesday, March 2nd and has been there ever since.  He is wearing a black collar and he has been neutered, but no local vets recognizes him.  If you think this may be your dog or you know who this dog belongs to please call Phillip Cooper at 618-842-4863.

Found
Two lost dogs have wandered up to a house just East of Fairfield.  Both are a "Beagle mix" with brown, tan and white markings.  Both showed up on Monday, January 25th together.  Both are very friendly and both are wearing collars.  If you have lost your dogs or know someone that these two may belong to, please call 618-240-1578.
Lost Dog
Lost White Poodle – from  803 Park Avenue.  call 842-5053 (posted 2-24)
Female
Tiny white fluffy mixed dog with some blonde on her back has run away
She is smaller than a toy poodle
She answers to the name of Tilly
Very friendly
Last seen at the Fairfield Veterinary Clinic just minutes ago
If seen please call Mary Cathy at 618-516-3920
 Lost
Lost between Wayne City and Mt Vernon: 2 female dogs; mother and daughter; Mother looks like a Black Lab named Bobby; 20 lb puppy tan with black markings named Reesie. Family pets, very friendly. PH: 618-315-1798
Found
Black cat with green eyes, maybe a year old, near golf course area.
Needs a good home, friendly so has been around people. 618-516-1460