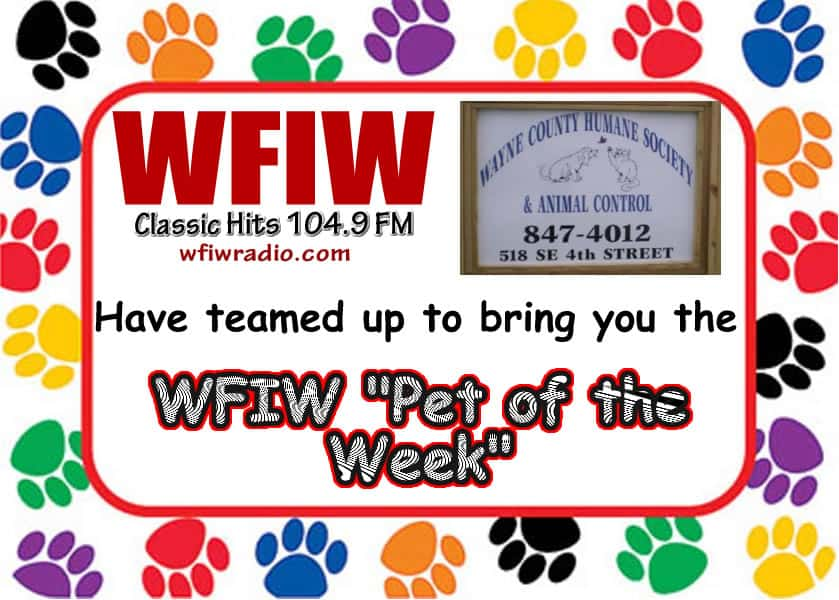 This week's WFIW Pets of the week is…..

Help us get Curtis home for the holidays! He has been in our facility since May. He is very handsome, knows commands and is housebroke. He is 3 1/2 years old and neutered. He will bark when you pass by his kennel but he is a totally different dog when out of this environment. He would fit better with a family with older children because of his size and he is very strong.
 For more information please contact the Wayne County Humane Society!
 Come check out this dog and all the other pets available for adoption at the Wayne County Humane Society at 518 SE 4th Street in Fairfield or call 618-847-4012!