If you have an item you would like to have listed on our Swap Shop….Just email the information to tomlavine@originalcompany.com or mail it to P.O. Box 310, Fairfield, Illinos 62837.  There is a $10 fee for any post where a picture is included.  All posts will remain on our site for 10 days unless otherwise notified from seller.  You can listen to the Swap Shop Monday through Friday mornings beginning at 10:20 on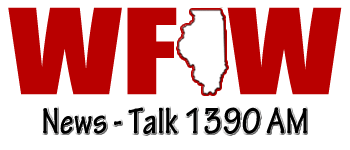 Wanted
Wanted to buy. Wood Stove for a garage Call 618-678-2745
Wanted
Looking for a Mini Schnauzer or a Schnauzer mix dog. Please call or text 516-1798.
For Sale
1999 Mustang 35 year anniversary special convertible.  129,5XX miles, V8, AT, PS, PL, PW, CD/Cassette, Auto top, new tires, new battery. Performance red W/black top. Good Condition.  $6500.00  516-2705
For Sale
Craftsman Tool Chest on rollers, red color. 22"W x 53"T x 14"D. Good condition. $125.00.   WALLS Coveralls $25 XL Blizzard Proof, brown duct, red inside, all zippers works. Good condition.  Call 516-1556
For Sale
New never been used radiator ford 96. 97. Yr f.150 f.250  2 core  brand  new Price $75.00 Cell 516-1854.
For Sale
Broyhill Attic Heirlooms Formal Dining Room Set.  Set includes table with 6 black chairs, china hutch and curio cabinet.  Beautiful set in light color finish.  Asking $2000.00 for all pieces.  Phone 237-9667.
For Sale
For Sale Kenmore Elite, Microwave/wall oven Combination, 220 V, fits in opening 43 3/4 high X29 in wide X23 3/4 deep, good condition, 3yr old, $495.  Phone  302-7529.
For Sale
New brown recliner $225, paid $600.  Call 842-3614
For Sale
Sofia baby lock sewing machine computerize embroider $550 or best offer brand new in box 618 599 7536.
For Sale
Golds gym treadmill. Good condition.  $125 call 673-2109
For Sale
For Sale: like new twin comforter & pillow sham set from Bass Pro with deer design $30 (618)516-1372 or email jasaarsus1@hotmail.com
For Sale
Light tan recliner. Very good condition. $ 135. 00 Made by Franklin Corporation.
Gravity Trac- inversion table. Very. good condition. $ 75.00
AB lounge – bought new, only used a few times. With a blanket over it. $ 75.00
New home treadle sewing machine, cabinet good, machine needs some work. $ 35.00
No belt.
Call 618-516-3960 leave message, or email gkeortge@gmail.com
For Sale
Player piano/400 rolls/cabinet – $500.00
Violin – $100.00
Curio Cabinet with glass shelves – $125.00
Antique oak dining table and 6 chairs – $600.00
Pictures are on Facebook….for more information call Doris Simpson at 599-6691 or 842-2709
For Sale
For sale skechers relax fit steel toe lace up work boot size 10 1/2 $50.00 call 516-3208
For Sale
Round wood Kitchen table and 4 chairs. Table has two round circles with design of stones. Chairs are a gray metal to match the legs of table. Chairs have gray chair pads in them! Unique table! Asking $150.00. Call 618-316-1361.
For Rent
3 bedroom country home with basement east of Cisne in North Wayne School District.  Central heat/air.  Two car detached garage, storage building, lawn maintenance included.  No section 8, no smoking, no pets.  Deposit and references required.  Phone 618-673-2550.
For Sale
14 ft Ouachita boat with 6hp Evinrude on Hausclaw trailer with 2 new tires. Includes clearance lights, trolling motor, and depth finder. $1200 obo. Call Ivan Borah at 618 599 8348 for more information.
For Sale
Several series of Monster Bucks Videos. Oak Grandfather Clock in good condition. Motorcycle helmet with goggles in excellent condition. Five piece metallic blue drum set.
Longaberger baskets and pottery collected since 1997, many series baskets have more than 100 and several pottery items. A pokee cookie jar clear with picture on front collector. Please contact Lana at (618)516-1005 for prices and information.
For Sale
2006 Chevrolet Uplander LS.  82,000 miles, it has Valit seat in front passenger side…excellent for handicapped person or elderly that has trouble getting in and out of vehicle.  Clean and serviced regularly.  $8,000
If interested or form more information, call 618-895-2300
For Sale
Seasoned Firewood for sale….cut and split to fit your stove.  1 load is $50 and 2 loads for $90.  Free delivery within 20 miles of Rinard.  For more information or to place an order call 618-673-3630.
For Sale
2014 husqvarna pz60 commercial mower with 170 hours take 6600.00
For more information or if interested…call 618-599-9393 talk to Larry
For Rent

I have a two bedroom mobile home for rent in the Fairfield Area and I also have one of a kind custom china cabinet for sale 204-7336
For Sale
Serta Applause Queen Mattress Set With Low Profile Base.
Like new.  Smoke free, pet free and children free environment.
$800.00
For Sale
Dvds  $1.00 or bundle up for less
Cast iron duck door stop $50.00 obo
Baby swing high chair misc baby items like new make offer.
Xbox games ps2 games Nintendo ds
Bionucles marbles clothes etc
Everything must go
618 572 0245
Have vintage items also
For Sale
1 8×8 garage door with automatic garage door opener. 2 10×8 garage doors with automatic garage door openers All garage doors are clay color and have an arched window panel. Like new. $850.00 per set. Call 618-599-1769
For Sale
1973 Can Coke Machine – you move….as is Make an Offer
618-842-4077 after 1pm or leave a message
For Sale
New or like new furniture covers in 3 sizes – sage green, polyester velvet.  842-3246.
Wanted
Homes or Offices to clean. Very experienced. I am dependable, trustworthy and hard working. I can supply many references. Call: Debbie : 618-516-1107 or 618-673-2521
For Sale
For sale:  Old silver dollars and silver rounds and rolls of mercury dimes pre 1945.  If you are interested or need more information phone 618-302-7470.
---