If you have an item you would like to have listed on our Swap Shop….Just email the information to tomlavine@originalcompany.com or mail it to P.O. Box 310, Fairfield, Illinois 62837.  There is a $10 fee for any post where a picture is included.  All posts will remain on our site for 10 days unless otherwise notified from seller.  You can listen to the Swap Shop Monday through Friday mornings beginning at 10:20 on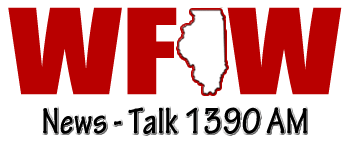 For Sale
Link-Taylor queen size four poster bed with steel bed frame, box springs,  Serta mattress and a 7 drawer chest. Solid pine construction.  All in good condition $300.
Ph. 618-599-8623 or 618-201-1070.
Free to good home
2 year old female border collie mix dog, up to date on shots and chipped.
call 599-5624
For Sale
Yamaha, church style, wood piano with a bench.  Excellent condition $350 obo must see to appreciate.
618 599 8162
Wanted
Used carport call 618-516-3208 ask for Mark
For Sale
A large two piece stackable china cabinet. The lower section has storage space including three drawers. The top section has two removable glass shelves and also glass doors. It is in very good condition. You must move it. Asking $200 or best offer.
Text or call 815 883 0600
For Sale
Kawai Electronic Organ with Bench $100.00, Solid Wood Entertainment Center $600.00, Medium Color, 90" wide total (Book shelves/storage 22" each plus TV stand 42") Oak "L" Shaped Desk with Book Shelves $300.00 79" Computer desk side, 66" Desk surface with bookshelves total height 71"
Please call 618-969-0045
For Sale
1995 Honda Fourtrax 300 New back brakes and wheel bearings new battery new ignition switch runs great $1,400.
618-599-4944.
For Sale
Commercial meat saw, meat grinder, 2 large rolls of wrapping paper, hand tools. $2000
Call – 516-1347 or 516-2639
For Sale
For Sale Size 9 1/2 Justin square toed cowboy boots never been worn…$60.
618 599-8162
For Sale
(3) 6 quart hook over bucket feeders. (1) 14 quart hook over bucket feeder. Dont use them anymore.  $35
Call Phil in Mt Erie @ 217-690-6077
For Sale
Wide seat electric wheelchair 200.00
call 383 2147 or 383 5613
Wanted
Small John Deere Riding lawn mower, must be fairly new and in good condition.
Call 822-6357
For Sale
Seasoned firewood mix for sale.  One load for $50.00. Two loads for $90.00.  Can bring up to 4 loads at a time.  Free delivery within 20 miles of Rinard.
Call Matt 618-673-3630
For Sale 
1954 Ford Jubilee tractor with snow blade. $3500  JD 345 mower has 54" deck, hydrostatic, power steering. $1500
618-838-7205
Wanted
Wanted:  Seasoned firewood.
call 618-842-6067
For Sale
Fridgidare under counter dish washer $50, and a Rowenta auto steam iron $20.
847-3713
For Sale
I have a locally crafted king size bed frame.  Has attached head board with lights, 2 attached night stands, and 6 drawers under the bed frame(3 on each side).  Made of solid oak, $900
Call 835-4440 or email cberg@wabash.net
For Sale
10HP Briggs and Stratton 500 watt generator, area rug 5 ½ X 8 with matching smaller rug, like new
263-7121
For Sale
White Maytag Ceramic top cook stove for sale.  Everything works.  Converted to gas.  Asking $200.00
Call 618-842-6003
For Sale
Bottom section of corn crib made Into dog pen. Very good condition. About 15ft. diameter.  $100.00. McLeansboro area.
618-895-6118
For Sale
Electric home hospital bed. It is adjustable with a remote to control. In great shape original price was $1600.00 we are selling it for $250.00 !!
Call Steve at (618) 919-2953
Looking For
Looking for antique cast iron sewing machine legs or base.
Call 618-599-8021
Wanted
Vintage postcards, Yarn for crocheting, and an electric treadmill.  Call 618-599-6081.
Available
Precision Pool Table Recovering, 40 yrs experience.  Call Steve at 673-2521 or 572-1083.
For Sale
New or like new furniture covers in 3 sizes – sage green, polyester velvet.  842-3246.
Wanted
Homes or Offices to clean. Very experienced. I am dependable, trustworthy and hard working. I can supply many references. Call: Debbie : 618-516-1107 or 618-673-2521
---