If you have an item you would like to have listed on our Swap Shop….Just email the information to terriarmstrong@originalcompany.com or mail it to P.O. Box 310, Fairfield, Illinos 62837.  There is a $10 fee for any post where a picture is included.  All posts will remain on our site for 10 days unless otherwise notified from seller.  You can listen to the Swap Shop Monday through Friday mornings beginning at 10:20 on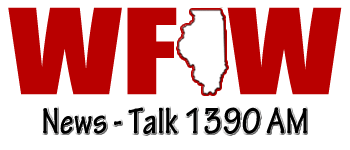 For Sale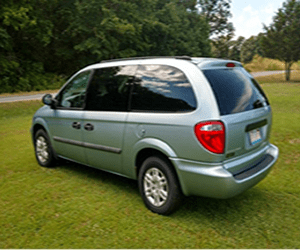 2005 Dodge Caravan in good condition. Nearly 138,000 miles. Front and rear air conditioning and heating, cruise control, AM/FM radio with CD player. New tires.
Call 618-838-9166 if interested
For Sale
4 piece solid oak (Amish Handcrafted) bedroom furniture.  Wrap around Queen bed.  7 Drawer dresser with 3 fold mirror.  Armoire.  3 Drawer Nightstand.  Excellent condition!
For information:
Call 618-599-9529
For Sale
 Five pc drum set Rhythm Art neon blue w symbols $100.00   and an Oak Grandfather Clock $100.00
Call 516-1005
For Sale
Beautiful home for sale by owner in Dahlgren on m/l 2 acres.  4000 sq feet, 4+bedroom, 3 full baths, and 2 car attached garage.  30 X48 pole barn with electricity and 12ft overhang.  Full finished basement.
Very clean and in move in condition!  21436 N Dahlgren Road.  Call 618-237-9661 or 618-736-2076  for more details and pricing.
For Sale
New or like new furniture covers in 3 sizes – sage green, polyester velvet.  842-3246.
For Sale
Lowery genie 88 organ….for information please call 618-315-2644
Wanted
Homes or Offices to clean. Very experienced. I am dependable, trustworthy and hard working. I can supply many references. Call: Debbie : 618-516-1107 or 618-673-2521
For Sale
For sale 6 metal filing cabinets and 1 chest freezer. Call 204-7336
Wanted
Local CDL A driver with Hazmat/Tanker endorsement seeking local work. 2 years 8 months experience
Call 618-919-0953.
For Sale
Bush hog m2561k, 950 hours,  61 inch deck, heavy duty commercial zero turn 25 hp Kawasaki engine….asking $2200.00
If you are interested call (618)924-4487
For Sale
For sale:  2 bedroom home with attached garage, 1 and 1/2 bath, large utility room next to half bath with a shower in it and a big storage closet with shelves.  Living room, eat-in kitchen, full bath (with linen closet), and 1 bedroom are large rooms as well.  The second bedroom is smaller but still nice size.   Two big closets in big bedroom and one in the smaller.  Also a closet in hall and one in living room by front door.  Outside metal storage building with electric.  Roof, furnace, central air unit, and vinyl windows were all installed approx. 12 years ago and a new hot water heater installed approx. 6 months ago.   Appliances included.  Located in a nice, quiet neighborhood.  Very clean and move in ready.  Located at 616 West 7th Street, Flora, IL.  Priced when shown
If interested, call or text:  Sandra Slover at (home)  618-835-2440 or (cell) 618-508-2116 or Linda McKinney at (home) 618-548-1359 or (cell) 618-292-6992
For Sale
20 acres wooded property in Massilon 
Township in Mt. Erie.  6 acres once was farmable, but grown up now.  Good hunting ground, has Jasper water works on it but never been hooked into.  Asking $70,000 Call
618- 516-4000
For Sale
I have a brand new Amana washer and dryer set for sale. They have NEVER been used. $500 for the set.  If you are interested call Charles at 618-662-0727 or Cell 618-509-2186.
For Sale
2 matching recliners, NEW….Earth tones asking $300 each or $575 for the pair.
 If interested call Pat at 618-842-3614 or 618-599-2121
For Sale
2008 36 foot Cardinal LE 5th wheel camper, 3 slides, 1 1/2 baths, 2 bedrooms (one is a king suite), new mattresses, new 20 foot awning, full shower, ceiling fan, very clean, must sell…$24,000
Contact 618-896-5564
For Sale
2002 Cardinal 32RLB LX Package 5th Wheel, One Owner, Non Smokers, No Pets, 2 Slides, 50 amp service, Stacked Washer and Dryer
Upgraded Exterior, Interior, Refrigerator, Water heater, New awning in 2015, Tires less than 1,000 mi. Slider hitch Incl. $21,000.00
For more info. Call 618-262-8087 Home or 812-454-8133 Cell.
For Sale
Almost new- microfiber red sectional – $600.
Hand stitched quilts -$45 each
Beige/gold rocking swivel chair & ottoman -$40
Tall dark wood living room basket unit –$35
Dark wood kitchen table -$40
Dark wood desk/kitchen table -$40
2 Tall leather kitchen table chairs-$35 each
2 antique side tables -$30 each
Dark wood nightstand -$30
Call 618-599-8273 
For Sale
Black Yamaha clarinet in hard case and black metal music stand. Pads are good could use some new corks.
$90.00 for all 618-599-0078. 
For Sale
Pullrite Super slide 5th Wheel Hitch with all mounting brackets and hardware.   Very good condition.
Aslking $350.00
For more information call 
618-599-2510.
Wanted
     Homes or offices to clean. Very experienced. Dependable and trustworthy. Can supply references.
Call 618-516-1107 or 616-673-2521
For Sale
Yamaha Digital Piano in excellent condition.  88 weighted keys, record, voices, presets, USB, headphone jacks, metronome, split keyboard, too much to mention.  Includes bench, manual and cover.
Kimball Piano in good condition.  No broken ivories, no sticky notes.
If you are interested in either of these items, or would like more information, call 618-516-1578
For Sale
A hot tub, cover and steps.  Motor has been checked and is in ready.  Asking $900.00 for all.
Call 618-599-6691 for more information or to set up a time to come see any of the above items or drive by 208 East 4th Street in Fairfield.
For Sale
2 hospital beds $25 each,1 off white sofa $20 If you are interested call….. 204-7336.
For Sale
For sale 2 storage buildings 1 is 8×14 and 1 is 8×16. If you are interested call 618-204-7336.
For Sale
5 new chrome wheel covers off a new truck.  $30.  Call 842-2388.
For Sale
Baby gear and toys, 2 strollers, car seat, high chair, pack n play, Little Tikes slide, Tricycle, Coupe Car, Radio Flyer car with track, boy and girl Scooters, ride on motorcycle and car with pedals and A frame with 1 child's swing.  If you are interested in any or all of these items please call 618-841-2499
For Sale
For Sale:  12′ x 18′ lofted yard barn in very good condition.  Mt. Carmel, Illinois 618-263-3357
For Sale
For sale:  Old silver dollars and silver rounds and rolls of mercury dimes pre 1945.  If you are interested or need more information phone 618-302-7470.
Wanted
Wanted:  Yards to mow & lawn care services:   618-919-0980.
Wanted
Wanted to buy, Good Used Mobile Home 1/2 bedroom in good condition. Call 678-2745.
For Sale
Garden Tub for $150
Nearly new Magic Chef gas clothes dryer for $150
Call 618-723-2097
For Sale
Electric stove, good condition. Everything works good. Call 618-316-1361. 
Wanted
To care for your love ones. Have over 8 years experience working with folks who have Alzheimer's and/or Dementia. They folks are special. If you are looking for someone who will love and care for them, I am that person. Call Jean at (618) 599-2673
Wanted
Looking for handicapped /elderly to look after. 15 years experience. References upon request. Contact LeCosta Pettigrew at 618-919-0162 
---