If you have an item you would like to have listed on our Swap Shop….Just email the information to tomlavine@originalcompany.com or mail it to P.O. Box 310, Fairfield, Illinos 62837.  There is a $10 fee for any post where a picture is included.  All posts will remain on our site for 10 days unless otherwise notified from seller.  You can listen to the Swap Shop Monday through Friday mornings beginning at 10:20 on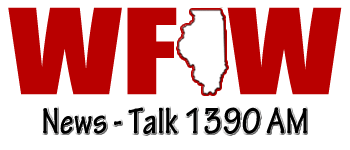 For Sale
3 microwaves all work. $15.00 each.  Men's Ariat boots like new size 9D. $45.00  Call 516-1921
Open House
An Open House will be held on Sunday, February 26 at 208 Southeast Fourth Street in Fairfield from 2-5 p.m. Main house is oak woodwork, three bedrooms, 2-3 bathrooms, family and living rooms, kitchen and dining rooms (Central Heat/AC); Garage: 3-5 cars H/AC; Apartment – Bd, bath, K, LR. Rental property or could be an office or kids area. $100,000. For more information, call 618-599-6691.
For Sale
6.5 hp Troy-bilt Super Bronco tiller, used very little $450.00 3pt. category 1 power horse northern tool wood splitter. $400.00 618-869-2426
For Sale
Beautiful Ethan Allen Solid Wood Entertainment Center with matching coffee table and end table. $750.00 Call 237-9667.
For Sale
Dirt Raised Hogs For Sale. We raise our hogs on dirt without steroids or hormones. They will weigh approximately 280 lbs which will be about 180-190 lbs of meat. The price is $1.25/lb hanging weight + processing. We do whole or half hogs. We deliver to Enfield Packing Plant in a Enfield, IL. We are taking orders now for hogs to be delivered in March. Please call or text Mike 925-4289.
Looking For
Looking for a small car with not to many miles to run errands . reasonable prices only. call 618-773-4444.
For Sale
2006 Chevrolet uplander LS 88,000 miles Handicap valet seat that comes out on passenger side. Handicap bars on side of van. This is great for someone who struggles getting in and out of a vehicle. Kept in garage regularly serviced. If interested please call 895-2300 and speak to Darlene
For Sale
1995 Mustang Convertible, 5.0 GT, 117,000 miles.  AT, PS, PW, Air, TW, CD and lots of new stuff.  Extra clean!!  Show car quality!!!  $5,000.00   in interested or for more information, call 618-516-1746.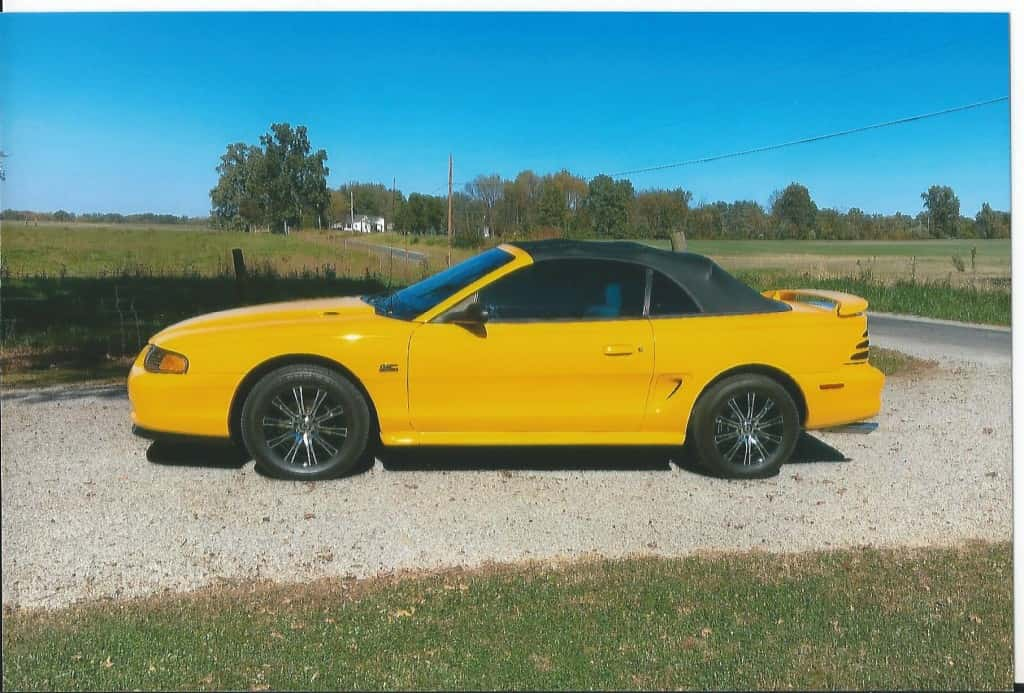 For Sale
Vintage 1971 Harmony Studio Special Acoustic Flat-top Guitar Sunburst. This guitar is a short scale 3/4, all original, except for new strings. There is no damage, openings, or abuse anywhere on the guitar. A great little instrument for new student or anyone, but especially for the collector. This is guitar only with no case. If you have any questions, please call or text 618-516-3591.
For Sale
1987 Chevrolet Silverado 1/2 ton 2 WD 65000 actual miles can be seen at 207 W Court Fairfield or 262-1854
For Sale
Whirlpool heavy duty dryer with book.  Works $75 call 897-2450.
For Sale
For Sale, three bedroom, one bath home in Flora. Roof is 4 years old, energy efficient windows installed 6 months ago, complete bathroom remodel completed 2 months ago, large deck built on rear of house 1 year ago. There is a two car garage with alley entrance. Gas stove to stay with the home. Perfect for a new couple or single person. $48,500 OBO. Call 618-509-2186
For Sale

Janome Artistic Quilter 18″ long-arm quilting machine with Majestic carriage and laser light, separate bobbin winder, needle up – needle down, variable speed and stitch length, gooseneck lamp.   Also 10′ Professional Grace machine quilting frame. Used very little.  Manuals included. $4750 for all. Phone 442-7727.
For Sale
1999 Mustang 35 year anniversary special convertible.  129,5XX miles, V8, AT, PS, PL, PW, CD/Cassette, Auto top, new tires, new battery. Performance red W/black top. Good Condition.  $6500.00  516-2705
For Sale
Red plaid Love Seat; smoke-free; has been in spare room and hardly sat on; great condition; please call 618/842-4966 or 618/599-2501 for more info.
For Sale
New never been used radiator ford 96. 97. Yr f.150 f.250  2 core  brand  new Price $75.00 Cell 516-1854.
For Sale
For Sale Kenmore Elite, Microwave/wall oven Combination, 220 V, fits in opening 43 3/4 high X29 in wide X23 3/4 deep, good condition, 3yr old, $495.  Phone  302-7529.
For Sale
New brown recliner $225, paid $600.  Call 842-3614
For Sale
Sofia baby lock sewing machine computerize embroider $550 or best offer brand new in box 618 599 7536.
For Sale
For Sale: like new twin comforter & pillow sham set from Bass Pro with deer design $30 (618)516-1372 or email jasaarsus1@hotmail.com
For Sale
Light tan recliner. Very good condition. $ 135. 00 Made by Franklin Corporation.
Gravity Trac- inversion table. Very. good condition. $ 75.00
AB lounge – bought new, only used a few times. With a blanket over it. $ 75.00
New home treadle sewing machine, cabinet good, machine needs some work. $ 35.00
No belt.
Call 618-516-3960 leave message, or email gkeortge@gmail.com
For Sale
Player piano/400 rolls/cabinet – $500.00
Violin – $85.00
Antique oak dining table and 6 chairs – $500.00
Pictures are on Facebook….for more information call Doris Simpson at 599-6691 or 842-2709
For Sale
For sale skechers relax fit steel toe lace up work boot size 10 1/2 $50.00 call 516-3208
For Sale
Round wood Kitchen table and 4 chairs. Table has two round circles with design of stones. Chairs are a gray metal to match the legs of table. Chairs have gray chair pads in them! Unique table! Asking $150.00. Call 618-316-1361.
For Rent
3 bedroom country home with basement east of Cisne in North Wayne School District.  Central heat/air.  Two car detached garage, storage building, lawn maintenance included.  No section 8, no smoking, no pets.  Deposit and references required.  Phone 618-673-2550.
For Sale
14 ft Ouachita boat with 6hp Evinrude on Hausclaw trailer with 2 new tires. Includes clearance lights, trolling motor, and depth finder. $1200 obo. Call Ivan Borah at 618 599 8348 for more information.
For Sale
Seasoned Firewood for sale….cut and split to fit your stove.  1 load is $50 and 2 loads for $90.  Free delivery within 20 miles of Rinard.  For more information or to place an order call 618-673-3630.
For Rent

I have a two bedroom mobile home for rent in the Fairfield Area and I also have one of a kind custom china cabinet for sale 204-7336
For Sale
Serta Applause Queen Mattress Set With Low Profile Base.
Like new.  Smoke free, pet free and children free environment.
$800.00
For Sale
1 8×8 garage door with automatic garage door opener. 2 10×8 garage doors with automatic garage door openers All garage doors are clay color and have an arched window panel. Like new. $850.00 per set. Call 618-599-1769
For Sale
1973 Can Coke Machine – you move….as is Make an Offer
618-842-4077 after 1pm or leave a message
For Sale
New or like new furniture covers in 3 sizes – sage green, polyester velvet.  842-3246.
Wanted
Homes or Offices to clean. Very experienced. I am dependable, trustworthy and hard working. I can supply many references. Call: Debbie : 618-516-1107 or 618-673-2521
---