If you have an item you would like to have listed on our Swap Shop….Just email the information to tomlavine@originalcompany.com or mail it to P.O. Box 310, Fairfield, Illinos 62837.  There is a $10 fee for any post where a picture is included.  All posts will remain on our site for 10 days unless otherwise notified from seller.  You can listen to the Swap Shop Monday through Friday mornings beginning at 10:20 on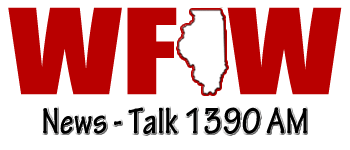 For Sale
Several series of Monster Bucks Videos. Oak Grandfather Clock in good condition. Motorcycle helmet with goggles in excellent condition. Five piece metallic blue drum set. Please contact Lana at (618)516-1005 for prices.
For Sale
2006 Chevrolet Uplander LS.  82,000 miles, it has Valit seat in front passenger side…excellent for handicapped person or elderly that has trouble getting in and out of vehicle.  Clean and serviced regularly.  $8,000
1984 Buick LeSabre Limited Edition…has always sat in garage.  $700
If interested or form more information, call 618-895-2300
For Sale
Broil King Crown 20 gas grill w/20# cylinder.
Only used 2 summers.  Has been covered on a patio.
$250  Located in Fairfield.
618-516-1460
For Sale
Seasoned Firewood for sale….cut and split to fit your stove.  1 load is $50 and 2 loads for $90.  Free delivery within 20 miles of Rinard.  For more information or to place an order call 618-673-3630.
For Sale
Dirt Raised Butcher Hogs For Sale
We raise our hogs on dirt without steroids or hormones. They will weigh approximately 280 lbs which will be about 180-190 lbs of meat. The price is $1.25/lb hanging weight. We do whole or half hogs. We deliver to Enfield Packing Plant in a Enfield, IL. We have a couple available for October 20th. Call or text Mike (618)925-4289.
Wanted
Looking for someone with experience to do dry walling.  Please call James @ 618.516.1680 after 4:00 p.m.
For Sale
  1987 mobile Home 14x 76/2 bedroom/2 bath
    Needs work but will sell cheap.  MUST BE MOVED.
     618-214-6076 OR 618-214-6075
For Sale
2014 husqvarna pz60 commercial mower with 170 hours take 7300.00
For more information or if interested…call 618-599-9393 talk to Larry
For Sale
Price Reduced
I have a two/three bedroom, one bath home for sale in Flora. Roof is 4 years old, energy efficient windows installed 6 moths ago, complete bathroom remodel completed 2 months ago, large deck built on rear of house 1 year ago. There is a two car garage with ally entrance. Gas stove to stay with the home. Perfect for a new couple or single person. $55,000 OBO. Call 618-509-2186 if interested.
For Sale 
I have a two bedroom mobile home for rent in the Fairfield Area and I also have one of a kind custom china cabinet for sale 204-7336
For Sale
Serta Applause Queen Mattress Set With Low Profile Base.
Like new.  Smoke free, pet free and children free environment.
$800.00
For Sale
International Harvestor 1460 combine with 24.5 X 32 rice tires and 14.9 X 24 tires on Mud Hog rear wheel assist. Engine runs but needs attention. Many good parts. Phone 618-445-7287.
For Sale
Dvds  $1.00 or bundle up for less
Cast iron duck door stop $50.00 obo
Baby swing high chair misc baby items like new make offer.
Xbox games ps2 games Nintendo ds
Bionucles marbles clothes etc
Everything must go
618 572 0245
Have vintage items also
For Sale
Brown power lift recliner, with vibration and heat $250
 Call 897-2450.
For Sale
2 galvanized steel tubs.  Good for planting flowers, seeds or bulbs.
$30 each
Call 618-919-0463
For Sale
1 8×8 garage door with automatic garage door opener. 2 10×8 garage doors with automatic garage door openers All garage doors are clay color and have an arched window panel. Like new. $850.00 per set. Call 618-599-1769
Wanted
Looking for someone in the Bone Gap area to replace flooring in a modular. If interested please call 618-599-8769
For Sale
I have a good used electric range for sale and a 15 cubic feet chest deep freeze. also a curio cabinet 25.00 each for stove and deep freeze 50.00 for curio cabinet. phone 618-773-4444
For Sale
Have 2 male ferrets for sale. Casper is 4 and Tubby is 2. Comes with cage and all necessary supplies needed. Can text me at 618-516-1962 for pictures. Asking $200 for all!
For Sale
2 pc china hutch  Maple "Dearborn Provincetown"
68″ tall  46″ wide  17″ deep
Excellent condition, just downsizing
For Sale
11 year old paint mare
Stands 14.3
1000lbs
Current on shots, teeth, farrier, worming Stands for farrier, grooming, loads, ect Sound, easy keeper Has been worked single and double. Does great with a buggy or cart
$1400.00
Elizabethtown, Il
309-838-9235
For Sale
1973 Can Coke Machine – you move….as is Make an Offer
618-842-4077 after 1pm or leave a message
For Sale
Adult Wooden Rocking Chair $25
Kids 12 volt battery powered jeep $50
Girls and Boys 12″ bike with helmets $20 each
If interested call 618-841-2499
Wanted
Good used electric range… call 618-516-3208
Wanted
Looking for 2 bedroom home to rent country setting 450 month. cisne/flora/fairfield
618-516-2369
For Sale
7 ft sickle mower, 16 horsepower, 42 inch cut mower
call 618-599-3795
For Sale
New or like new furniture covers in 3 sizes – sage green, polyester velvet.  842-3246.
For Sale
Lowery genie 88 organ….for information please call 618-315-2644
Wanted
Homes or Offices to clean. Very experienced. I am dependable, trustworthy and hard working. I can supply many references. Call: Debbie : 618-516-1107 or 618-673-2521
For Sale
Bush hog m2561k, 950 hours,  61 inch deck, heavy duty commercial zero turn 25 hp Kawasaki engine….asking $2200.00
If you are interested call (618)924-4487
For Sale
Almost new- microfiber red sectional – $600.
Hand stitched quilts -$45 each
Beige/gold rocking swivel chair & ottoman -$40
Tall dark wood living room basket unit –$35
Dark wood kitchen table -$40
Dark wood desk/kitchen table -$40
2 Tall leather kitchen table chairs-$35 each
2 antique side tables -$30 each
Dark wood nightstand -$30
Call 618-599-8273 
For Sale
For sale:  Old silver dollars and silver rounds and rolls of mercury dimes pre 1945.  If you are interested or need more information phone 618-302-7470.
---