If you have an item you would like to have listed on our Swap Shop….Just email the information to tomlavine@originalcompany.com or mail it to P.O. Box 310, Fairfield, Illinois 62837.  There is a $10 fee for any post where a picture is included.  All posts will remain on our site for 10 days unless otherwise notified from seller.  You can listen to the Swap Shop Monday through Friday mornings beginning at 10:20 on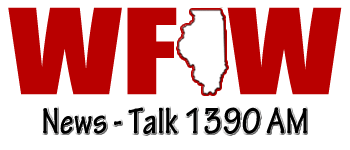 For Sale
2003 Chrysler LXI town and country van. The van is high miles, but in very good condition inside and out. Always services locally,  garage keep and never smoked in. Leather seats, 3rd row seating and rear heat and air.  Mostly highway miles and lady driven. Price: $2500.00 Firm
Call 618-842-7108
For Sale
Beautiful black sequined dress by Faviana size 00. Perfect for prom, never worn. Asking $175.00
618-895-6118
For Sale
Large black desk chair, good condition. $30.00.  Kirby G4 vacuum , all attachments, plus shampooer, bags & shampoo. $150.00  Yamaha keyboard with music books.  $75.00.
618-895-6118
Wanted to do
Yards to mow, call Rob
516-2674
Wanted to do
Garden tilling.  Tilling gardens up to 24′ x24′ for $30.00.  Gardens that are larger are charged per hour at a rate of $45.00 per hour.   Garden tilling is done using a new Kubota tractor with reverse tine tiller.  Please call 618-673-3630 for more info.
For Sale
Solid Cherry  china cabinet on casters. Beautiful finish in like- new condition  with no scratches or damage. Three drawer, two door storage at bottom. Measures  48" X 72".  $195.
Call 618 842 7873
For Sale
Full roll 4 pt. high tensile barbed wire 15.5 gauge, 1320 ft.  Partial roll 12.5 gauge barbed wire.  $50 OBO.  Brand new (still in wrapper) Serta Perfect Sleeper queen size mattress, not pillow top.  Computer desk.  Light color, door for computer tower, pull out keyboard.  $75 OBO.
Glider rocker.  Green cushions.  $50 OBO.
contact Phillip at 217-690-6077
For Sale
Three end tables and a matching coffee table in excellent condition no scratches or nicks in darker color $175.00.  Two polished brass end table lamps and shades $25.00 for both.
618-963-2529
For Sale
1950 style Gretsch Jim Dandy Flat Top acoustic guitar. This is a parlor size guitar, small-bodied, but full of tone. Perfect for both picked and fingerstyle playing. Would also make a great youth guitar. Like new condition. Asking $140.00 firm.    Serious inquires only please,
phone 618-842-7108
For Sale
Kirby vacuum and shampooer G4 anniversary edition. All attachments included. Good condition.  $300.00..will negotiate.  Portable camper grill..it can be used on a table top or can be mounted…mount included, but it needs quick disconnect hose.  Never been used.  $130.00 or price negotiable.
Call 895-2824 or 231-6363.
For Sale
25" x 26" portable dish washer purchased in 2008. Has had light use and is very clean.
Must be picked up. Will not deliver.  $35 or best offer.
Call Uniquely Rustique @ 842-3544.
For Sale
A 2 month old brushed light brown leather chair for sale.  It is too large for my living area.
Asking $250.00 for it.
254-765-3236 or 903-390-8663.
Wanted
Looking to buy silkie chickens phone
618-773-4444
For Sale
Seasoned firewood $50 a load or 2 loads for $90.  Wood is cut and split to fit your fireplace.  Free delivery within 20 miles of Rinard
673-3630
For Sale
20 ton log splinter , electric start 8hp.motor. hydraulic oil heater. 600.00.
618 662 7918
For Sale
Fire wood cut to length not split $45 truck load
618-445-1440
For Sale
Like new, hospital bed $950.00
2009 Double wide in excellent condition…must be moved $49,000.00
Call or text to 618-895-4733
For Sale
1998 Harley Sportster $2500 Or best offer and, 1999 GMC Sonoma 5 speed $1100 or best offer
call 618-837-0505 after 4pm for more information
For Sale
Toledo Scale commercial meat slicer. Model 5402, 115 volt, 4.5 amp, 12″ diameter slicing blade.
Phone 445-7287.
For Sale
Open Country electric meat grinder
842-3661
For Sale
2008 Nissan Frontier V6 Crew Cab.  Automatic transmission, light silver color.  Power window/doors, Kenwood Stereo.  219,000 highway miles, great shape.  $6800.00/negotiable.  Great condition!
618-237-9661.
For Sale
Beauty shop equipment, 2 hair dryers in chairs and 1 shampoo chair.
445-3576
Wanted
Vintage postcards, Yarn for crocheting, and an electric treadmill.  Call 618-599-6081.
Available
Precision Pool Table Recovering, 40 yrs experience.  Call Steve at 673-2521 or 572-1083.
For Sale
New or like new furniture covers in 3 sizes – sage green, polyester velvet.  842-3246.
Wanted
Homes or Offices to clean. Very experienced. I am dependable, trustworthy and hard working. I can supply many references. Call: Debbie : 618-516-1107 or 618-673-2521
---