If you have an item you would like to have listed on our Swap Shop….Just email the information to terriarmstrong@originalcompany.com or mail it to P.O. Box 310, Fairfield, Illinos 62837.  There is a $10 fee for any post where a picture is included.  All posts will remain on our site for 10 days unless otherwise notified from seller.  You can listen to the Swap Shop Monday through Friday mornings beginning at 10:20 on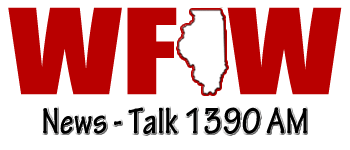 For Sale
Black Yamaha clarinet in hard case and black metal music stand. Pads are good could use some new corks.
$90.00 for all 618-599-0078
For Sale
We have a clean, used hideabed that we no longer need.  Asking $50 OBO.  It is 6′ long, company says it is comfortable for sleeping.  The  color is beige with light and dark brown plaid.  Looks very nice, just do not need anymore.  Good for extra seating too.  Call 895-2231 if interested, leave your number if we do not answer.
For Sale
Frigidaire upright freezer. Works great, just need the space and don't need the freezer. White, 59″ tall, 28″wide and  29″ deep. Bought at Lowe's and always kept in the house (not barn, shop or porch).
Aslking $150 firm.  For more information, call 895-2231 and leave your number.
For Sale
Pullrite Super slide 5th Wheel Hitch with all mounting brackets and hardware.   Very good condition.
Aslking $350.00
For more information call 
618-599-2510
Wanted
     Homes or offices to clean. Very experienced. Dependable and trustworthy. Can supply references.
Call 618-516-1107 or 616-673-2521
For Sale
Yamaha Digital Piano in excellent condition.  88 weighted keys, record, voices, presets, USB, headphone jacks, metronome, split keyboard, too much to mention.  Includes bench, manual and cover.
Kimball Piano in good condition.  No broken ivories, no sticky notes.
If you are interested in either of these items, or would like more information, call 618-516-1578
For Sale
A hot tub, cover and steps.  Motor has been checked and is in ready.  Asking $1,285.00 for all.
Tan metal 4 drawer filing cabinet with folder frames…asking $85.00
Five shelf bookcase…asking $25.00
Call 618-599-6691 for more information or to set up a time to come see any of the above items or drive by 208 East 4th Street in Fairfield.
For Sale
LIKE-NEW BABY BOY'S CLOTHES FOR SALE (0-6 mos)
3 sleepers; 2 jeans; 2 cargo pants (one is 9 mo) , one pair shorts
& 2 short-sleeved tops. Laundered & ready-to-wear – 10 items total.
$10.00 OBO Phone or text (618) 599-1961.
For Sale
For sale….Operating Business – Graphic Design, Printing and Cutting
Business includes printer with CPU's and operating software, peripheral equipment, stock of materials, existing accounts and customer base.  Buyer must have computer skills, graphic design skills, preferably Adobe Illistrator would also be needed.  Seller will support transfer and training of business.  All the business needs is you.  If you are interested, call Bill Hinkle at 618-599-5828
TNT-FX Price – $35,000.00
For Sale
2 hospital beds $25 each,1 off white sofa $20 If you are interested call….. 204-7336
For Sale
For sale 2 storage buildings 1 is 8×14 and 1 is 8×16. If you are interested call 618-204-7336
For Sale
5 new chrome wheel covers off a new truck.  $30.  Call 842-2388.
For Sale
Baby gear and toys, 2 strollers, car seat, high chair, pack n play, Little Tikes slide, Tricycle, Coupe Car, Radio Flyer car with track, boy and girl Scooters, ride on motorcycle and car with pedals and A frame with 1 child's swing.  If you are interested in any or all of these items please call 618-841-2499
For Sale
For Sale:  12′ x 18′ lofted yard barn in very good condition.  Mt. Carmel, Illinois 618-263-3357
For Sale
For sale:  Old silver dollars and silver rounds and rolls of mercury dimes pre 1945.  If you are interested or need more information phone 618-302-7470.
Wanted
Wanted:  Yards to mow & lawn care services:   618-919-0980
For Sale
Pullets: 13 weeks old on March 21st. Only a few left: Barred Plymouth Rock, Rhode Island Reds, Australorp, Buff Orpington, Easter Eggers. $35.00 each OBO. Call or text 618-516-1600 or email threejeeps@ymail.com
Wanted
Looking for someone to trim and shape bushes with experience please call 618-214-6744
Wanted
Wanted to buy 2 bottom plow with 3 point hitch. Call or text 618-599-3435.
For Sale
For sale…100ft new #10romex wire $50, garden tiller $35, mitre saw $25, sentry home safe $50, small upright freezer $25, 2 mechanics toolboxes 42 inches tall on wheels $30each or $50 for both!!  If you are interested in any of the above items or want more information, call 618-204-7336.
For Sale
2008 chevy Colorado pick up 4 cylinder,  regular cab, 5 speed, cold air, cd, bed liner , excellent tires  runs great.   123,000 miles   asking…..$6,500.00   call Sharon or text 918-0555
For Sale
2007 Chevy Pickup Truck V6. 2WD 123,000 miles Basic Work Truck Good Tires New Battery Long Bed Manual Locks and Windows Tool Box and Tow Package Bought New! 1 Owner! $5,000 Obo!!  If you are interested or for more information call  839-1579 cell phone.
For Sale
Can be viewed in Flora – 673-6458 – clean out old & not used anymore items
2- 20 gal pressurized water tanks – good condition
Antique Drafting Table & Chair- Perfect Condition – Redwood top – used by accouintant and geoloist
Unicycle – Good Condition – bought for kids and kids grew up
Pinball Machine – Williams brand – Roller Games  has not been played in years
For Sale
Hay for sale…$50 and up.  Big squares, rounds and small squares and rounds.   240-0710
Wanted
Wanted to buy, Good Used Mobile Home 1/2 bedroom in good condition. Call 678-2745
For Sale
#88 NASCAR UPS brown/black jacket in like new condition with all the official patches.
Electric shoe buffer with two rotating brushes, 1 black and 1 red like new, made by Dremmel.
One antique drop leaf table in excellent condition 48″X 34″
Call for pictures of any or all of the above items….618-599-2430
Wanted
Want to buy used, repairable hog feeder
Call or text
618-262-1854
Wanted
Have one horse in need of big bales of hay. Call 618-599-2673
Wanted
 Wanted to buy, black male pug for breeding.  Call or text 618 384 0115. Jane miller
For Sale
714 Cherry St. in Mt Carmel, Illinois
2 large bedrooms, with master having 2 closets
1 Bath that is accessible from both bedrooms
Nice size eat in kitchen with lots of cabinet space and laundry room off to the side, so no climbing up and down stairs
Living room
Dinning room or can be used as a family room
Good size attic for storage
Half basement
1 car carport and pave drive for 2 cars
15 minutes from Gibson Co. Coal
20 minutes from Toyota
Library down the alley
Close to all schools
Call or text 618-262-3808
Asking 59,500.00
Reduced to $49,500

For Sale
Garden Tub for $150
Nearly new Magic Chef gas clothes dryer for $150
Call 618-723-2097
For Sale
Electric stove, good condition. Everything works good. Call 618-316-1361.
For Sale
Used Tires still in good shape
set of 4 P255-75-R17
Best offer
Call 618-599-0037
For Sale
Video Eye for Visually impaired used very little. $1000 Dollars. With a Power Zoom Sears Kenmore Sewing machine in a Cabinet $100 Dollars
call Dennis Splittorff 618-302-0137
For Sale
Traditions 50 caliber muzzle loader  with  scope $200
Mossburg 12 ga over under with screw in chokes  $650
Call 516-3208
For Sale
2014 husqvarna pz60 mower with 97 hr. 60 in. Cut  call Larry Ridenour 618-599-9393
Wanted
To care for your love ones. Have over 8 years experience working with folks who have Alzheimer's and/or Dementia. They folks are special. If you are looking for someone who will love and care for them, I am that person. Call Jean at (618) 599-2673
Parker crossbow for Sale
Crossbow, scope, bolts, padded case, all like new. $400.00
 Located in Albion. call…..618 445 3005.
Wanted
I am looking for yards to mulch.  If you have leaves piling up in your yard and this is something you would be interested in, contact Adam at  618-315-2300.
For Sale
Working 15 Cubic Feet Montgomery Ward Chest Type Freezer
Call 618-842-3267 between 8:00 a.m. And 6:00 p.m.
Wanted
Looking for handicapped /elderly to look after. 15 years experience. References upon request. Contact LeCosta Pettigrew at 618-919-0162
For Sale
We have a double sized lot for sale at the end of Spruce Lane, extending off the East side of Enterprise road, about 2 miles from town and a 1/2 mile north of the Deer Run subdivision. The combined lots are 1.1 acres in size and are located in in an attractive, well groomed subdivision. The lots are bordered on two sides by old growth woods. We have already run electricity (underground) to the site, sufficient for 400 AMP service to your new custom or modular home. The lots are located in Jasper township. Water and sewer are already available; all that is needed is a new home. If you are looking to live in the Fairfield area, with a desire to be close to town but still in the country, it is hard to imagine a prettier site. Asking price is $29,000. If interested, please call and leave a message with inquiries at 618-599-7008.
For Sale
A large commercial building in Wayne City.  The building has 2 large sliding doors that are 18 ft. wide and 14 ft. tall, 1 folding door that is 12 ft. wide and 14 ft. tall, plus entry door into building that could be used for offices.  For more information, Call 839-3333.  Asking $49,000.  Building can be seen at 703 South Main Street in Wayne City.
For Sale
Seasoned Firewood mix.  One load is $50 and 2 loads for $90.  Free delivery within 20 miles of Rinard.  Call Matt at 618-673-3630
---