If you have an item you would like to have listed on our Swap Shop….Just email the information to tomlavine@originalcompany.com or mail it to P.O. Box 310, Fairfield, Illinois 62837.  There is a $10 fee for any post where a picture is included.  All posts will remain on our site for 10 days unless otherwise notified from seller.  You can listen to the Swap Shop Monday through Friday mornings beginning at 10:20 on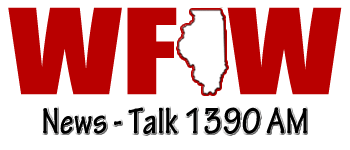 For Sale
2010 Polan Pro Lawn Mower, 42 in cut, hydrostat. New blades, oil changed new filter.   $350.
Call Terry 599-4165.
For Sale
Butcher Hogs for sale. Clean raised on dirt without steroids or hormones. $1.25/lb hanging weight. We do half or whole hogs. They will be taken to Enfield Packing Plant on March 30th. Contact us today to reserve yours. Call Mike (618)925-4289.
For Sale
1999 12×6 ft flat bed trailer with drop down tailgate   $700.  Call 618-673-2521
Wanted

 Singer Treadle Sewing Machine in cabinet with drawers.
Good condition and working order.
Call Jean, 618-897-2593
For Sale
Ringneck Pheasants, 5 hens and 1 rooster $50.  Call Ray at 384-8737.
For Sale
Well-maintained 05 Chevy Suburban z71, beige color excellent tires, bench seats middle and back.  $9000 or best offer 927-4447 weekday mornings please.
For Sale
Feeder pigs approximately 40-50 lbs. Clean raised without steroids or hormones. $70 each. Available now. Call Mike (618)925-4289.
Available
Precision Pool Table Recovering, 40 yrs experience.  Call Steve at 673-2521 or 572-1083.
For Sale
2016 Bad Boy Maverick Mower with air ride seat, 60 inch mower deck, 27 horse power Kohler motor, 38 hours,  1200 below cost.
$5500 firm call 618-518 1536 in you are interested or for more information.
For Sale
For sale craftmatic queen size bed.  Head and feet raise; also vibrates.  Call 812-774-5835 or 618-919-2318.
For Sale
3 microwaves all work. $15.00 each.  Men's Ariat boots like new size 9D. $45.00  Call 516-1921
For Sale
Beautiful Ethan Allen Solid Wood Entertainment Center with matching coffee table and end table. $750.00 Call 237-9667.
Looking For
Looking for a small car with not to many miles to run errands . reasonable prices only. call 618-773-4444.
For Sale
2006 Chevrolet uplander LS 88,000 miles Handicap valet seat that comes out on passenger side. Handicap bars on side of van. This is great for someone who struggles getting in and out of a vehicle. Kept in garage, regularly serviced. If interested please call 895-2300 and speak to Darlene
For Sale
1995 Mustang Convertible, 5.0 GT, 117,000 miles.  AT, PS, PW, Air, TW, CD and lots of new stuff.  Extra clean!!  Show car quality!!!  $5,000.00   in interested or for more information, call 618-516-1746.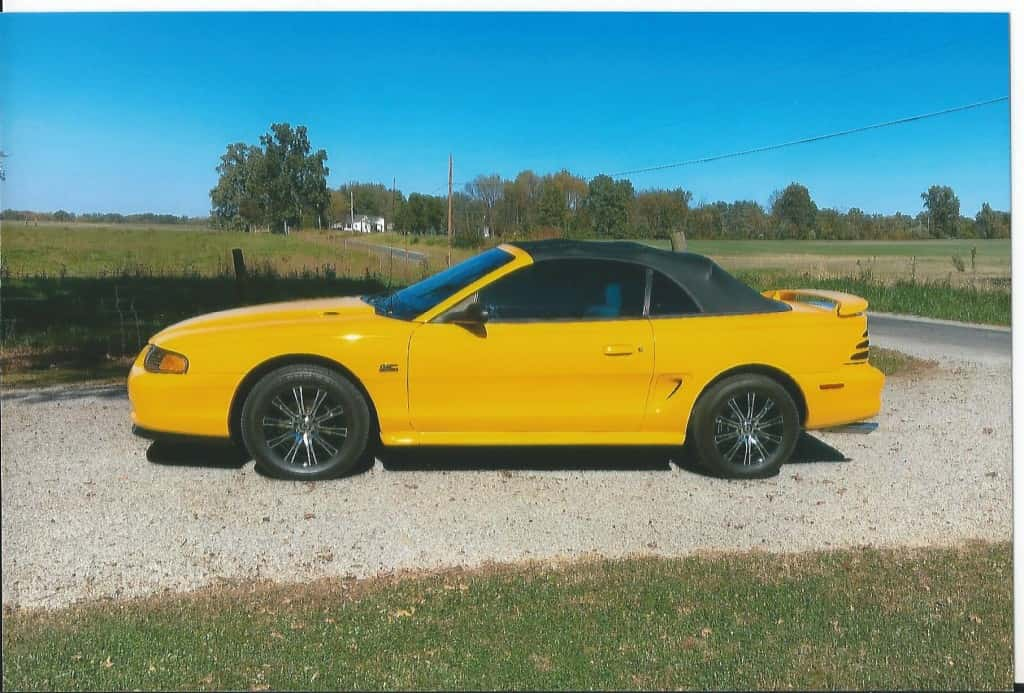 For Sale
1987 Chevrolet Silverado 1/2 ton 2 WD 65000 actual miles can be seen at 207 W Court Fairfield or 262-1854
For Sale
For Sale, three bedroom, one bath home in Flora. Roof is 4 years old, energy efficient windows installed 6 months ago, complete bathroom remodel completed 2 months ago, large deck built on rear of house 1 year ago. There is a two car garage with alley entrance. Gas stove to stay with the home. Perfect for a new couple or single person. $48,500 OBO. Call 618-509-2186
For Sale

Janome Artistic Quilter 18″ long-arm quilting machine with Majestic carriage and laser light, separate bobbin winder, needle up – needle down, variable speed and stitch length, gooseneck lamp.   Also 10′ Professional Grace machine quilting frame. Used very little.  Manuals included. $4750 for all. Phone 442-7727.
For Sale
1999 Mustang 35 year anniversary special convertible.  129,5XX miles, V8, AT, PS, PL, PW, CD/Cassette, Auto top, new tires, new battery. Performance red W/black top. Good Condition.  $6500.00  516-2705
For Sale
Red plaid Love Seat; smoke-free; has been in spare room and hardly sat on; great condition; please call 618/842-4966 or 618/599-2501 for more info.
For Sale
For Sale Kenmore Elite, Microwave/wall oven Combination, 220 V, fits in opening 43 3/4 high X29 in wide X23 3/4 deep, good condition, 3yr old, $495.  Phone  302-7529.
For Sale
Round wood Kitchen table and 4 chairs. Table has two round circles with design of stones. Chairs are a gray metal to match the legs of table. Chairs have gray chair pads in them! Unique table! Asking $150.00. Call 618-316-1361.
For Sale
Serta Applause Queen Mattress Set With Low Profile Base.
Like new.  Smoke free, pet free and children free environment.
$800.00
For Sale
1 8×8 garage door with automatic garage door opener. 2 10×8 garage doors with automatic garage door openers All garage doors are clay color and have an arched window panel. Like new. $850.00 per set. Call 618-599-1769
For Sale
New or like new furniture covers in 3 sizes – sage green, polyester velvet.  842-3246.
Wanted
Homes or Offices to clean. Very experienced. I am dependable, trustworthy and hard working. I can supply many references. Call: Debbie : 618-516-1107 or 618-673-2521
---