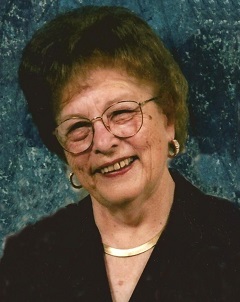 90-year-old McLeansboro resident, Frances C. Douglass died Friday morning at her home. She had worked as a secretary and bookkeeper at the Baldwin Sawmill for years.
She is survived by a son Gene of McLeansboro, 6 grandchildren, Belynda Boyd of Mountain Grove, MO, Robert Satterfield of Kennet, MO, Marc Satterfield and Jaime Satterfield both of Harrisburg, IL, Corey Douglass of Omaha, IL and Kyle Douglass of Mt. Vernon, IL. 14 Great Grandchildren, 8 Great Great Grandchildren and a sister Faye Tison of Los Angeles CA also survive.
Funeral services for Frances C. Douglass will be at 1 pm Tuesday Aug 4th at the Harre Funeral home in McLeansboro, with burial in the Hebron Cemetery in Walpole. Visitation will be Monday night from 6 – 8 pm at the Harre Funeral home in McLeansboro.