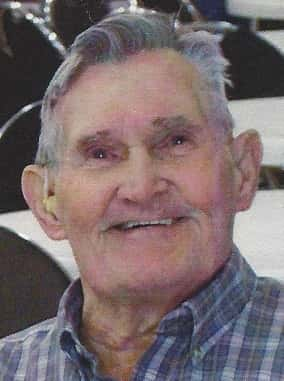 Ivan Bell, 80 of Fairfield, died at 8:50 AM, Sunday, August 2, 2015 at his home. Ivan joined the Army in 1954 when was 20 years old. He was in Germany on his 1st tour of duty, Korea on his 2nd tour, then back to Germany on his 3rd tour. All of his service was during peacetime. Then it was to Vietnam for the next 3 tours. He retired from the military in September 1977 with a rank of Sgt. 1st Class, after spending his last five years in recruiting duty in Bloomington, IN, then Mt. Vernon, IL. Bell earned a Bronze Star, Army Commendation, Good Conduct Medal, German Occupation Medal, National Defense Oak Leaf Cluster, Vietnam Service Medal (with nine unit campaign stars), Civil Action Vietnam Honor Medal, Vietnam Gallantry Cross, Army Meritorious Unit Citation, Vietnam Presidential Unit Citation and a Republic of Civil Action Medal Unit Citation.
Survivors include three daughters, Pamela Simpson, Kimberley (Andy) Rodgers, and Cathy Clevenger all of Fairfield, 3 stepsons, Jackie Simmons of Eldorado, Robert Simmons of Fairfield, and Steven Troy Simmons of Chicago, 7 grandchildren, 2 step grandchildren, 1 great grandchild, and a sister Inez Hilliard of Barnhill.
Funeral services for Ivan Bell will be held on Thursday, August 6, 2015 at 10 AM at the Johnson and Vaughn Funeral Home, with burial in the veterans section of Maple Hill Cemetery with full military honors.
Visitation will be 5 – 7 on Wednesday, August 5 at the Johnson & Vaughn Funeral Home in Fairfield.
Memorials may be made to the Kings Chapel Church.