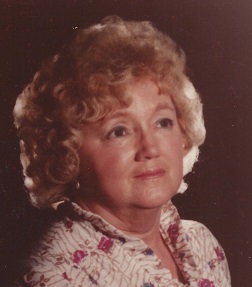 Phyllis Marie Wardin, 85 of Fairfield died at 9:30 PM, Tuesday, August 4, 2015 at Way-Fair Nursing Home.
She is survived by daughters Cynthia (Bud) Sheraden of Fairfield, Susie (Doug) Stowell of Lake Odessa, MI, and Donna (Bob) Ferrier of Splendora, TX; one sister, Carletta Zelenka of Battle Creek, MI; three grandsons, and 2 great grandchildren. She was preceded in death by her mother and stepfather, Eulah and Carl Shaw; and husbands Eldon J. Vaughan and Charles Wardin.
Phyllis will be cremated and a graveside service will be held at 11 AM, Monday, August 10, 2015 at Maple Hill Cemetery.
The Johnson and Vaughn Funeral Home is in charge of the arrangements.