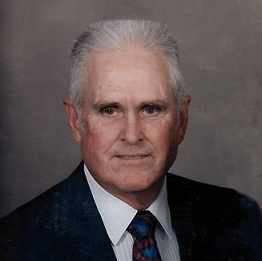 87-year-old Broughton resident, Eugene Mayberry died Wednesday at the Deaconess Hospital in Evansville. He was a farmer and served in the US army during the Korean War.
He is survived by his wife Norma, a daughter Brenda Douglass of McLeansboro, 2 grandsons, Corey Douglass of Omaha IL and Kyle Douglass of Mt. Vernon IL. Three great granddaughters, Amelia, Hadley, and Kylie Douglass and 2 sisters Faye Allen and Nell Harrwood also survive.
Funeral services for Eugene Mayberry will be Wednesday at 11 am at the Harre Funeral home in McLeansboro. Burial will be in the Digby Hill Cemetery at Dale with graveside military rites conducted by American Legion Post 224 of Carmi. Visitation is Tuesday night from 6 – 8 pm at the Harre Funeral home in McLeansboro. Memorials can be made to the Wabash Christian Retirement Center or the St. Jude's Children's Research Hospital and will be accepted at the funeral home.