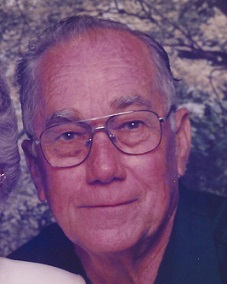 84-year-old Fairfield resident, James Rodney Cooper died at 9:58 p.m. Tuesday, August 4 at Way-Fair in Fairfield. A WW II veteran of the U. S. Navy, he was a mechanic for National Airlines and had also been a prison guard.
Survivors include his wife, Yvonne Jeanette Cooper of Fairfield; sons, James Rodney Cooper, Jr. and wife Desi of Gainesville, FL and Phillip Eugene Cooper and wife Lois of Fairfield; a sister, Geraldine Green of South Carolina; four grandchildren, one step-grandchild and two great-grandchildren.
A memorial service for James Rodney Cooper will be 11 a.m. Friday, August 14 at the Jesus Name Pentecostal Church in Fairfield.
Per his wishes, his body was cremated and there will be no burial. The Johnson & Vaughn Funeral Home in Fairfield is in charge of all the arrangements.