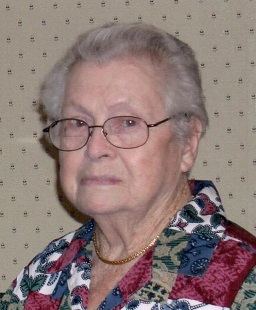 100 year old former Ellery, Illinois resident Lydia "LaVera" Moore died Monday, August 10, 2015 at WayFair Restorium in Fairfield, Illinois. She was a homemaker and a member of the Ellery Christian Church.
LaVera was born March 22, 1915 in Bennington, Illinois to Alva Edward and Clara Dawson Gillard. She was united in marriage September, 1935 to Joseph Levi Burkett who died in 1951 and then in February, 1991 to Robert A. Moore who died in 1991.
Survivors include1 son Delbert Burkett and his wife Ruth of Ellery, Illinois; a daughter Linda Johnson and her husband Phillip of Princeton, Indiana; 2 brothers Eugene Gillard of Beverly, Ohio and Eddie Gillard of Mt. Erie, Illinois; a daughter-in-law Maxine Burkett of Golden Gate, Illinois; a sister-in-law Rennie Gillard of Albion, Illinois; 10 grandchildren and 11 great grandchildren.
LaVera was preceded in death by her 2 husbands, a son Morris Burkett, 2 brothers, 3 sisters, and her parents.
Graveside services for Lydia "LaVera" Moore will be conducted at 10:30 a.m. Wednesday, August 12, 2015 at Graceland Cemetery at Albion, Illinois with Brother David Shain officiating.
There will be no visitation.
Memorials may be made to the Good Samaritan Hospice of Mt. Vernon, Illinois. Nale's Funeral Home in Albion is in charge of all the arrangements.