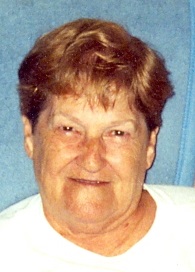 92-year-old Mary Belle (Hamilton) Dunn of West Frankfort, IL died Sunday, August 9 at Herrin Hospital in Herrin, IL. She was a homemaker and a member of Grace Awakening in Benton, IL.
Survivors include a daughter Carolyn (George) Conner of Benton, IL and two sons Glen Edward (Betty) Dunn and Michael Francis Dunn both of West Frankfort, IL; one daughter-in-law Josephine Dunn of Benton, IL; one sister Imogene McClellan of Florida; Nine grandchildren, thirteen great grandchildren and six great-great grandchildren also survive.
Funeral services for Mary Belle Dunn will be 12:30PM Thursday, August 13, 2015 at Hosselton Funeral Home with burial in Gunion Cemetery.
Visitation will be 10:30AM until time of service on Thursday at the Hosselton Funeral Home in Cisne.
.