The 33rd annual Wayne County Corn and Soybean yield tour has been set for Monday August 24th. Teams will leave JT's in Wayne City at 7am that day to check 10 corn and 10 soybean fields in each area of the county for yield, then meet back at noon to compile the yield estimates. The lowest yields were in the first year of the tour, 1983 when the estimates were 17.4 bushel soybeans and 34 bushel corn.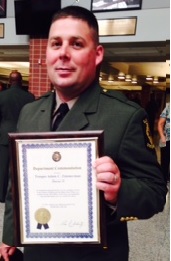 Illinois State Police District 19 commander, Captain Kelly Hodge, announced the 2015 District 19 Trooper of the year is Trooper Adam Zimmerman. Zimmerman is currently assigned to patrol duties; he also serves as range officer, and first responder instructor. Zimmerman Joined the state police in 2007 and is originally from McLeansboro.
The victims of a plane crash late Sunday night in Pope County have been identified. The Pope County Sheriff says the coroner after some difficulty, finally confirmed, Thursday night, the victims were father and son; 59-year-old Tommy Snyder of Zeigler and 36-year-old Dr. Eric Snyder of Carterville. The investigation into what caused the crash continues.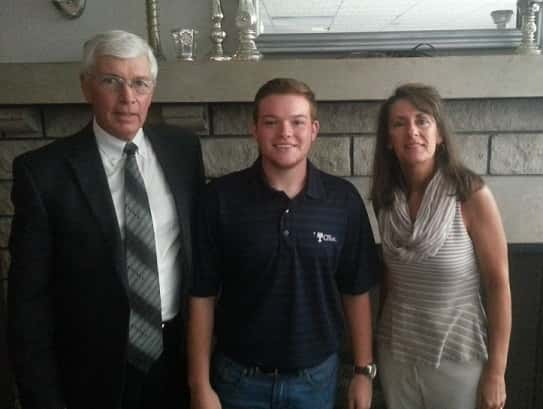 Clay Hoskins of Fairfield spoke to the Rotary club on Thursday about his recent trip to Germany. Hoskins shared his experiences and presented pictures of his trip. Hoskins is a graduate of FCHS and Frontier Community College and is currently enrolled at the Citadel in Charleston South Carolina.  Rotarian Mike Molt (left) and his wife Patty (right) arranged for the program.