Following a half-day bench trial Monday, 22-year-old Ernest Holland, III of West Salem was found guilty of forcing his way into an Albion woman's home last May. Following the presentation of four witnesses, including the victim in the case, Resident Judge David Frankland found Holland guilty of four charges – home invasion, intimidation, aggravated unlawful restraint with a deadly weapon and aggravated assault. Holland's defense attorney presented no witnesses during the bench trial. Holland, who did not take the stand in his own defense, was accused of forcing his way into a woman's home on W. Walnut Street in Albion last May where is he is accused of threatening the alleged victim with a deadly weapon in order to force her to perform a sexual act. Sentencing has been set for Sept. 15. Because Holland is now convicted of a Class-X felony, he faces between 6 and 30 years behind bars. Holland is NOT eligible for probation for the offenses he was convicted of. Albion City Police investigated the case. Michael Valentine, Edwards County State's Attorney, prosecuted the case.
A late night fire destroyed the Paradise Package Liquor Store north of Cisne, Ill. Monday. Bedford Township Fire Chief Johnny Baker said a passerby spotted flames and started texting friends about the fire. Bedford Township Fire Chief Baker said the fire appeared to have started above an electrical panel between the liquor store and an attached pole-barn type storage structure. Firemen remained on scene until around 12:15 Tuesday morning. No one was injured. The cause of the fire remains under investigation.The store, owned by Kim Heisner of Fairfield, Ill. sustained heavy fire, heat and water damage. No one was injured.
Prosecutors in Piatt County have filed a motion to have former Fairfield resident Jerad Gail declared a Sexually Dangerous Person. Gale is accused of sexually assaulting women in both Piatt and Champaign County. A former Champaign City Police officer, Gale remains free on bond pending trial. Conditions of his bond include electronic monitoring.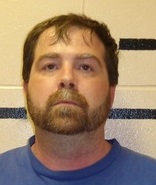 A former Mount Carmel, Ill. car salesman has been sentenced to 20 years in prison after pleading guilty to charges he sexually assaulted a juvenile family member. Daniel E. Street, 38 was sentenced after entering a guilty plea last week to a Class-X felony charge of predatory criminal sexual assault of a victim under the age of 13. Street had been held in the Wabash County Jail at Mount Carmel under $500,000 bond since his arrest in April of this year. As part of the sentence, Street must serve at least 85% of his time behind bars and pay $1,812 in fines and costs including a $500 sex offender fine and a $200 sexual assault fine.
The Edwards County Community Unit School Board has voted to place a one percent sales tax initiative on the upcoming March ballot. If approved, the money raised would be used to make improvements to school buildings and pay off existing bonds.
Another arrest has been made in connection with a stabbing incident earlier this month at Bradshaw Park in Carmi. 21-year-old Anna M. Grant has been arrested on charges of aggravated battery in a public place and theft. Police say a juvenile was stabbed following an argument over a stolen cell phone. Bond on Grant has been set at $2,500 cash.
Mike Molt and Jim Musgrave, Jr. have won the championship title in the 2015 Men's League season at the Wayne County Golf Course. They won the title over Clifford Reever and Mike Short in the two man league playoffs the previous week. Bill Book and Mike Everett won Third Place.
Fairfield Community High School will host an Open House this Friday starting at 5 p.m. At 6 p.m., the Girls Tennis, Boys and Girls Cross Country, Boys and Girls Golf and Volleyball teams will be introduced. At 7 p.m., the Open House moves to the football field where team members and cheerleaders will be introduced.