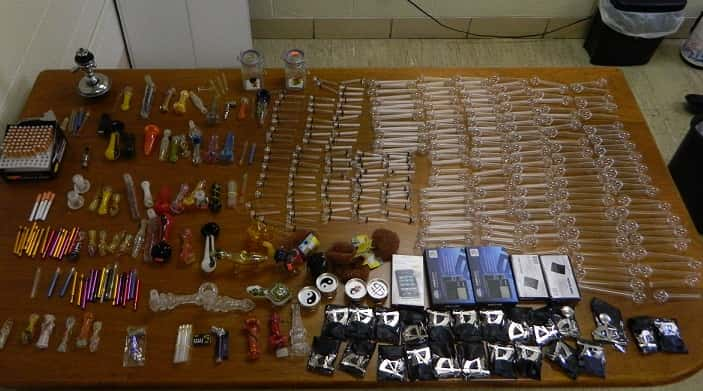 Fairfield City Police executed a search warrant at the Clark Service Station on West Main Street in Fairfield Wednesday morning, seizing hundreds of suspected items of drug paraphernalia. Police officers seized 450 pipes and glass tubes most commonly used to smoke marijuana, methamphetamine or bath salts. No arrests h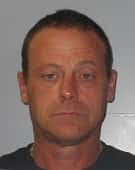 47-year-old James Todd Burge of rural Bluford has been jailed following a high-speed chase early Wednesday morning that crossed from Wayne County into Jefferson County and back. About 12:40 Wednesday morning, a Wayne County Sheriff's deputy attempted to stop Burge's GMC carryall near the suspect's home because the officer knew his license was revoked. According to the police report of the incident, Burge drove through his own yard, around his mobile home, then onto Ill. Rt. 15. At times, the chase reached speeds of 85 mph or more as it crossed into Jefferson County. Burge faces preliminary charges of aggravated fleeing or eluding, driving on a revoked license, reckless driving, resisting arrest and obstructing a police officer. Burge has been lodged in the Wayne County Jail pending the filing of formal charges and setting of bond.
Parts of Edwards and Wayne Counties were without power for a time Wednesday morning. AMEREN apparently dropped its electrical feed to parts of the Wayne-White territory, causing the outage. Wayne-White workers were able to re-route power to the area until AMEREN corrected the problem.
Results are in from the annual White County Crop Tour. The projected corn yield for White County has been put at 150.7 bushels per acre. That's down about 11 bushels per acre from last year's estimate. The drop in forecast yields is being blamed on heavy rains during the growing season and flooding problems in some areas of the county.
It's not too late to register for the 2015 fall semester at Frontier Community College. With the semester starting today, extended hours will be held from 7:30 a.m. – 7 p.m. this evening and again August 24 – 26. The Student Services office will be open for advisor appointments, financial aid, registration and payments.