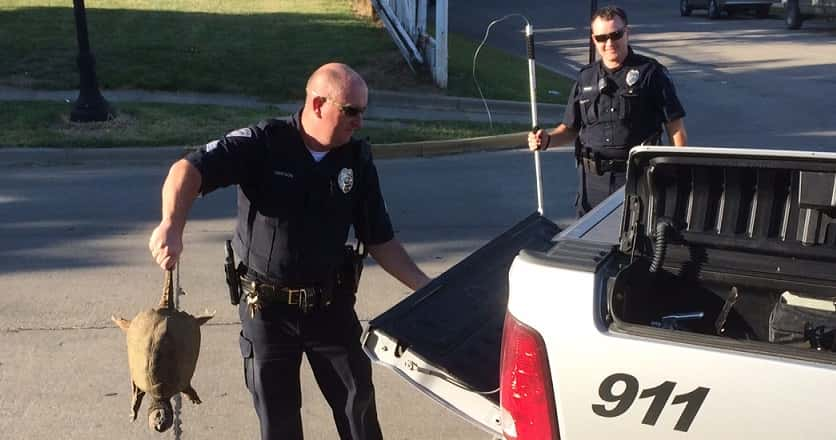 Before the Fairfield City Council meeting convened Tuesday night, City Police were called to remove a large snapping turtle that had made its way from Johnson Creek to near the front steps of City Hall. Officer Cameron Simpson grabbed the snapper by the tail, threw him in the back of his patrol truck and returned him to a nearby creek.
Plans are in the works to build a 40 bed student housing unit on the campus of Frontier Community College. The structure will be constructed to house student athletes. If approved, the college district would sell land for the project to the Frontier Community College Foundation which would in turn sell the land to Keiffer Development, LLC of Mount Carmel for construction of the $1.1 million facility. The cost to the city – from TIF Funds – would be $104,000 for site preparation and architectural fees.
Fairfield Aldermen voted NO on a proposal to designate two streets near Fairfield Community High School one-way. The vote was 5-3 against the proposal.
G.J. Grew and R. Solutions have announced plans to build a $750,000 retail facility on Commerce Drive next to Ohio Valley Ag Service. The St. Louis firm has a similar facility in Mount Vernon that houses Jimmy John's and Verizon Wireless.
The City of Fairfield is considering the purchase of a device that would be used to fix potholes. A Mississippi-based firm has been asked to bring one of their Dura Patcher machines to Fairfield for a hands-on demonstration. The cost of the machine has been pegged at $50,206.
The Fairfield municipal pool will end its season this weekend. The pool will be open Saturday and Sunday from 1 – 5. It will not be open for Labor Day weekend as earlier reported.