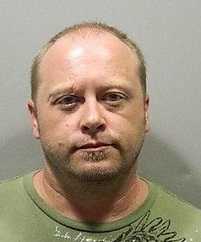 Former White County Jailer Philip D. Lowery avoided a second jury trial on Monday by entering a guilty plea to a felony charge of aggravated battery of a child. Lowery, 40 of Carmi had originally been charged with aggravated criminal sexual abuse of a 4-year-old. His first trial ended with the jury deadlocked and a mistrial declared. In return for the guilty plea Lowery was sentenced to 30 months of conditional discharge, pay a $1000 fine plus court costs, and submit a DNA sample.
Amanda S. Huff was arrested Monday night near Cisne for possession of Methamphetamine and cocaine. Huff was pulled over after Connie Barnes of Cisne reported someone stole a gas can from her residence. A search of Huffs vehicle revealed two pieces of aluminum foil that tested positive for Methamphetamine, a baggie with a white powdery substance that tested positive for cocaine and an electronic cigarette that tested positive for methamphetamine.
An investigation that started in Richland County by the Richland County Sherriff's department spilled into Edwards County late Sunday evening resulting in two arrests at the West Salem crossroads. Arrested and charged with delivery and possession of Methamphetamine was Justin W. Cleaver, 40, of Olney and arrested and charged with possession of Meth was 29-year-old Amanda M. Edgin of Keensburg. Seized in the bust was a quantity of Crystal Methamphetamine, a set of digital scales and $420 in cash. Both subjects were booked into the White County jail at Carmi.
Carmi police arrested Teresa D. Holland of Carmi after a traffic stop Monday night. Holland was cited for driving while her license was suspended or revoked and operation of an uninsured vehicle. Holland posted $150 cash and was released.
The 2015 Fairfield Fall Fun Fest schedule has been released. The Fest begins Wednesday night September 16th with church night. Thursday will feature the FNB 5K at 6pm, the prince and princess contest at 6:30 and the Mardi Gras Band at 7pm. Friday has the Miss Fun Fest contest and Tressie and the Mixers will perform. Saturday starts with Yoga in the park, the community breakfast, car show BBQ cook-off, Arf's outrageous dog show, the Victory boys and Lunar Beach House a Jimmy Buffet tribute band.