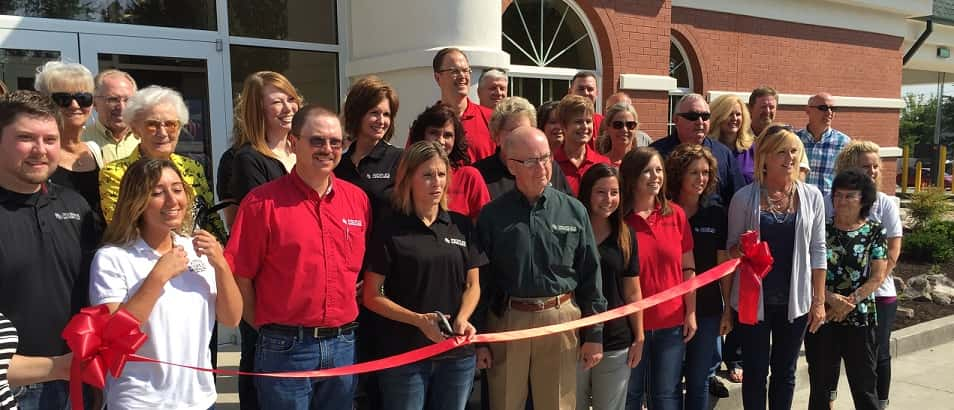 Peoples National Bank held a ribbon cutting ceremony Friday morning for their new facility  in Fairfield. Officials with Peoples National Bank and the Fairfield Chamber of Commerce attended the event. The new facility opened its doors for business this past Monday.
Fairfield City police along with the Wayne Co Sheriff's department arrested Elizabeth Shelton Wednesday night at the Briarwood Inn. Shelton was arrested for possession of Methamphetamine with the intent to deliver. Inside Shelton's room at the Briarwood officers found 7 grams of Meth, smoking pipes with meth residue a set of digital scales and hypodermic syringes. Shelton's is being held under $2,000 cash bond.
Matthew B. Lemond, 18 of Fairfield was arrested Wednesday night by city police in the 400 block of Broadway. Lemond was wanted on a Wayne County petition to revoke his probation for unlawful possession of a controlled substance.
On Tuesday September 8th at 10 am Elastec, in Fairfield, will be demonstrating a Portable Air Conveyance System or PACS. The Device will be used to clean water and solids from the company's loading dock bay. PACS can be used for cleaning up crude oil, liquids, debris, and bio solids from land or water. Because of its relative small size, it is more maneuverable than a vacuum tank truck.
Illinois State Police District 19 Commander, Captain Kelly Hodge, would like to remind motorist to make safety their number one priority while driving during the Labor Day holiday weekend. Law Enforcement officials will push for zero fatalities by enforcing the four most common causes of fatal crashes, speeding, DUI, Seat Belt use and distracted driving.
Tonight at the Grayville Days celebration, a chicken and noodle dinner and ice cream social will be held at the First Christian Church. Pink Cadillac will perform at 6:30 and Matthew Alan Sneed and Osiella takes the stage at 9pm. The Grayville Days celebration will run through Sunday.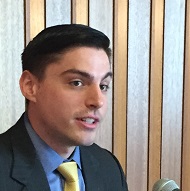 John Reynolds was the guest speaker at the Fairfield Rotary club on Thursday. Reynolds, son of Chuck and Ginny Reynolds of Fairfield, is a Financial Advisor in the Asset Management Department at FNB. Rotarian Bob Hawkins arranged for the program.