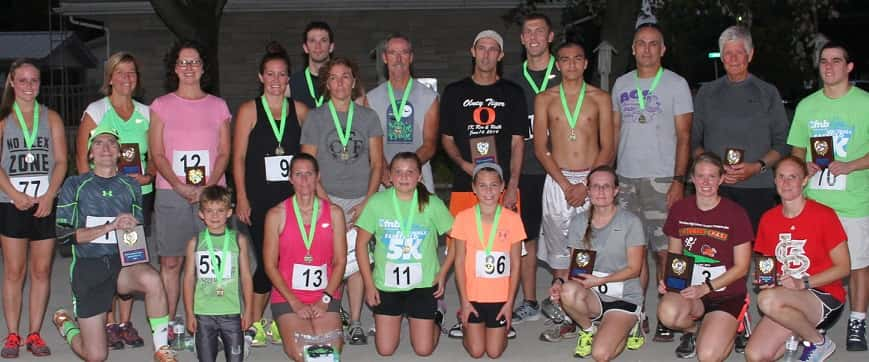 The 8th Annual FNB Fall Fun Fest was held on Thursday, September 17th with over 90 participants. Rob Kirby, 46, was the overall winner with a time of 16:26. The top female runner was Leah Sample, 28, with a time of 24:09.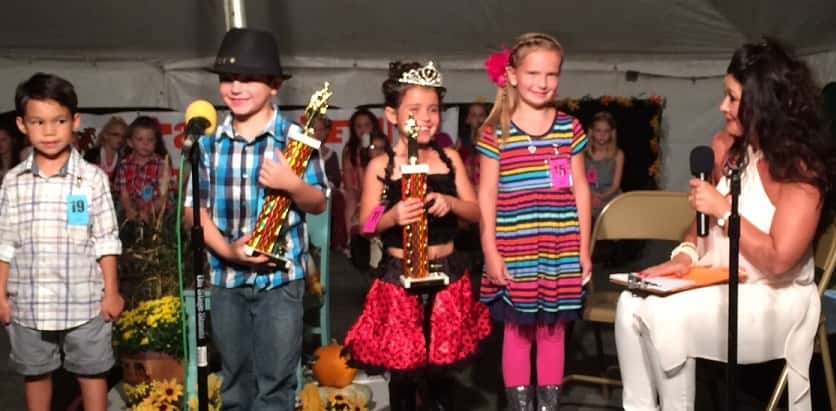 There were 21 entrants in the Fairfield Fall Fun Fest Prince and Princess Contest Thursday night in the Entertainment Tent.  The winners and runner-ups  are pictured above.
Winning Fairfield Fall Fun Fest Button numbers so far  are 54, 3, 280 and 281. Each button number drawn is worth $25. If you hold the winning button number, you can pick up your cash prize at the offices of McDowell, Kenshalo and Jesop.
The Fairfield Fall Fun Fest continues this evening with Tressie and the Mixers at 6 this evening on the main stage. The Miss Fairfield Fall fun Fest will start at 7 this evening in the Entertainment Tent. The Bluz Brothers will perform at 8 tonight on the main stage.
There is still time to enter the Fun Bike Ride, the Corn Hole Tournament and the Gong Show at the Fairfield Fall Fun Fest. Go the "Fairfield's Annual Fall Fun Fest" Facebook page to print out your entry form. Forms are also available at the Fairfield Chamber office.
32-year-old Daniel K. Call of Carmi has been jailed on multiple charges after he allegedly held a Maunie woman against her will and threatened to kill her with a combat-style knife and a two-by-four. Police say Call was also in possession of meth and marijuana.
Wayne County Golf Course has reduced its daily rates for the rest of the season. Green fees including cart on weekdays are $20 for 18 holes and $15 for 9 holes. Weekend rates are $25 for 18 holes and $20 for 9.
A new report from the Illinois legislature has found that the Illinois Lottery lost money last year for the first time since 2009. Officials said that the amount of lottery money available for state programs dropped by $125 million during the fiscal year that ended June 30.