The Mayor of West Salem has resigned. Don Cornelius submitted his letter of resignation on Friday. He cited health reasons for his decision to leave the job. At tonight's regular meeting of the West Salem Board of Trustees, a new mayor will be appointed. Mr. Cornelius was elected Mayor during the election last April. He took office in May.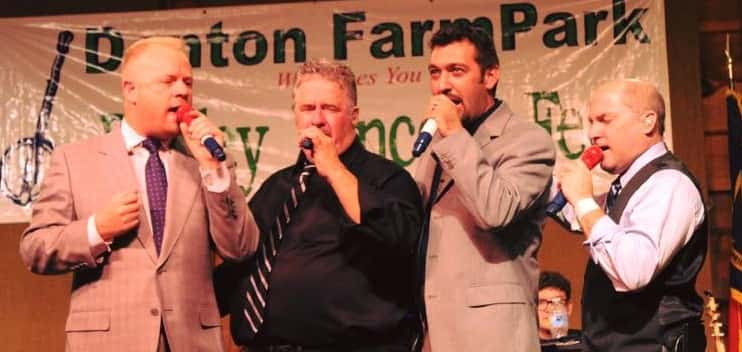 Fairfield's Aaron McCune has joined the popular bluegrass and country band – Dailey and Vincent. McCune, the husband of the former Ivy Moats of Fairfield is replacing bass singer Christian Davis who recently departed the band to record on his own. A native of Clay West Virginia, Aaron was formerly with the Gold City Quartet for five years. He grew up playing bluegrass with his family and friends and plays the guitar. Aaron made his debut with Dailey and Vincent at the recent Land Fest event in Denton, North Carolina. He is also expected to be featured on Dailey and Vincent's new music and variety show that airs on the RFD network.  Aaron is pictured above with the Dailey and Vincent band (second from right).
21-year-old Cory J. Rinebold of N.W. 7th Street in Fairfield has been jailed on a charge of aggravated domestic battery. He is accused of trying to strangle his wife, 19-year-old Jessica Rinebold during an altercation on Friday. He is also accused of throwing her on the bed, striking her head on the headboard and a nearby fan. She did not seek medical attention for her injuries.
The Frontier Community College Bobcats and Wayne-White Electric are co-sponsoring a "Night for Gerry Kinney" tonight at the Fairfield Community High School. A cookout will start at 4:30 with the Bobcats volleyball squad taking on Rend Lake College at 6:30. All proceeds will go to Gerry to help with medical expenses. Jerry was seriously injured earlier this year when he came in contact with a high-voltage power line. His injuries were so severe that doctors had to amputate both of his hands.
The Fairfield Community High School Class of 1965 will donate a signature park bench and trees to the Fairfield Park District this Friday at Leo French Park. The 1 p.m. dedication will be part of the 50th class reunion events planned for this weekend.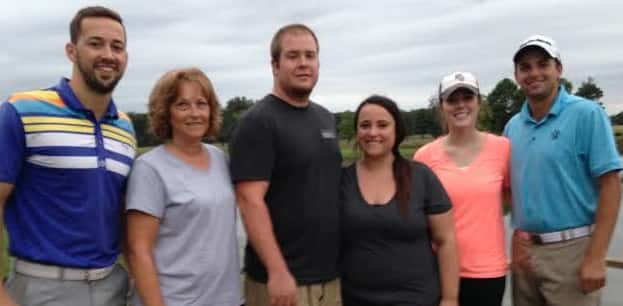 Thirty-two players participated in the Mixed Couples Scramble Saturday at the Wayne County Golf Course. Julie Pfeifer and Andrew Williams shot a combined 32 to win by one stroke over Lynzi Buchanan and Trevor Strange. Pictured left to right – 3rd Place, Anthony and Beth McNeil; 2nd Place, Trevor Strange and Lynzi Buchanan; 1st Place, Julie Pfeifer and Andrew Williams.
Despite a court order blocking him from laying off workers, Gov. Bruce Rauner is moving forward with plans to close the Illinois State Museum and the World Shooting and Recreation Complex near Sparta. Rauner announced the closures and layoffs, arguing there isn't money to pay for the facilities. The state has been operating without a budget since July 1.