West Salem has a new mayor. At Monday night's meeting of the Board of Trustees, members appointed longtime board member Larry Simms as the new mayor. Simms is replacing Don Cornelius who submitted his letter of resignation on Friday. Mr. Cornelius had served less than six months. He was elected this past April and took office in May. Mr. Cornelius cited health reasons for stepping down from the job.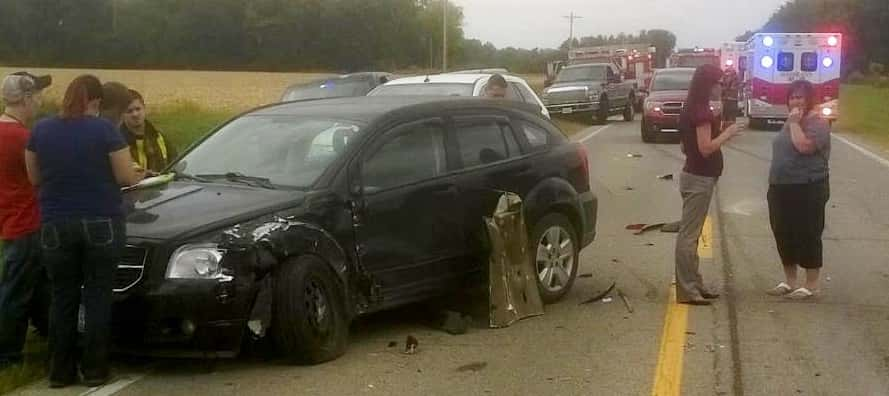 Two people were injured Monday afternoon in a three-vehicle crash on Rt. 15 near Wayne City. A car and a pickup truck collided with one of those two vehicles then hitting a school bus. No one on the bus was hurt. The names of the injured were not immediately available. Rt. 15 was shut down for nearly an hour as the wreckage was cleared away.
Fairfield City Police are investigating an accident that happened late Monday night in which the driver fled the scene. Shortly before midnight, police were called to 702 E. Main Street to investigate a report of a traffic accident. When police arrived, they found a red mini-van had run off the road and struck a tree. The airbags had deployed, but no one was around. Police have contacted the owner of the vehicle, but have not been able to ascertain at this time who was driving or if the driver was injured.
81-year-old Thomas Scanlan of Clay City has died from injuries sustained in a Sunday afternoon crash on the Dieterick Blacktop. Scanlan was trying to pass a grain truck as it started to make a left turn.
Margaret Branum has formally announced her candidacy for Edwards County Circuit Clerk. She has served as the Deputy Circuit Clerk for more than 13 years.
Secretary of State Jesse White says Illinois' budget standoff could lead to the electricity being shut off at the Capitol along with other issues related to late payments. Vendors that serve the state are threatening to suspend services because they are not getting paid.
The Illinois Eastern Community College system has received more than $142,000 from the Economic Development Administration to establish a truck driving course in Noble. The entire program will cost $285,000.