Black's Fashion Flowers in Fairfield has a new owner. Effective today, Chance and Mandy Berg are the new owners. The Bergs purchased the popular flower shop from John Black. Located at 310 E. Main Street in downtown Fairfield, Black's Fashion Flowers has been in operation since 1956. Owner John Black has worked there for 45 years and turned the reigns over to the Bergs officially on Thursday. Owner Chance Berg says he plans to make some improvements to the store over the coming months. Remodeling work will take place on the weekends, Chance said, and would not interrupt the operation of the store.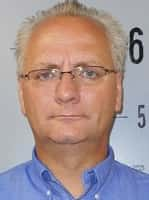 Former Wayne-White Electric manager of finance and office services Bruce L. Johnson has reported to prison to begin serving an 18 month sentence for embezzlement. According to federal prison records, Johnson has checked in at the federal prison in Memphis Tennessee. The medium security prison currently houses 1,340 inmates. Johnson, 51 of Wayne City, drew the 18-month sentence for defrauding both Wayne-White Electric and the First Christian Church in Wayne City. In addition to the 18 month term of imprisonment, Johnson was ordered to pay $400 in special assessments to the United States and restitution as follows: 1) a total of $334,871.24 to Wayne-White Electrical Cooperative and its insurer, Federated Rural Electric Insurance Exchange; and 2) a total of $47,876.96 to the First Christian Church of Wayne City and its insurer, Erie Insurance Company. Johnson was also placed on a 3 year term of supervised release to follow his incarceration during which time he will be required to perform 250 hours of community service.
Former Frontier Community College President Mike Dreith could learn today if he will get a new job. Dreith, the current president of John A. Logan College in Southern Illinois is a finalist for the top job at the Dodge City Community College in Kansas. The Dodge City Board meets this afternoon to discuss the hiring of a new president. Dreith has been president at John A. Logan the past three years.
Home day care workers in Illinois are seeking a refund of millions of dollars in a lawsuit challenging a rule that nonunion workers should pay "fair share" union dues. A Supreme Court decision recently overturned the "fair share" requirement. A status hearing on the lawsuit is scheduled for October 15.
ARF's HOWLoweeen Hairball has been set for Saturday, Oct. 24 at the Fairfield Elks Club. Tickets are $20 in advance and $25 at the door. ARF's annual Car Show and dog costume contest and pet parade has been set for Oct. 10 at Leo French Park.
First Financial Bank in Fairfield will provide an opportunity for residents to have confidential documents and other papers shredded on Saturday, Oct. 10. The bank is also encouraging folks to bring a non-perishable food item and clothing for Hope Ministries. The bank will also accept old or worn U.S. flags, which will be given to the Fairfield VFW for ceremonial disposal at a later date.
Enfield Mule Days is underway. The Prince and Princess Contest is tonight at 7:30. Friday will feature the Miss Mule Day Queen Contest at 7, the Junior Miss Contest at 7:30 and a street dance from 9 – 11. The annual Mule Day parade will be at 1:30 Saturday.