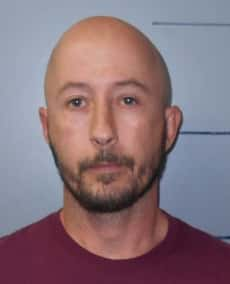 42-year-old Matthew E. Jolley of Mill Shoals has been jailed on a charge of Predatory Criminal Sexual Assault of a Child. Jolley was taken into custody Thursday afternoon by Wayne County Sheriff's police based on a warrant issued through Wayne County State's Attorney David Williams' office. The case against Jolley was investigated by detectives of the Illinois State Police. Jolley is currently being held in the Wayne County jail at Fairfield under $10,000 cash bond.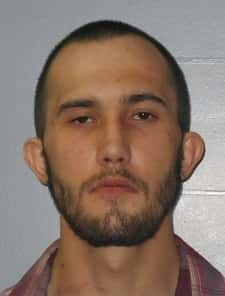 25-year-old Ryan Tibbs of Cisne has been jailed following a domestic disturbance early this morning in Cisne. Ryan Tibbs is accused of attempting to strangle 23-year-old Mary E. Tibbs of Fairfield during an altercation. Ryan Tibbs told police that during the alleged altercation, he grabbed a knife to defend himself, then stabbed himself in the thigh. Ryan Tibbs was taken to Fairfield Memorial Hospital for treatment of a stab wound. He was later released to the Wayne County jail where he has been lodged on a preliminary charge of aggravated domestic battery.
49-year-old Gary L. Powell of Grayville has been sentenced to 8 years in prison after pleading guilty to a Class-1 Felony charge of residential burglary. Powell was sentenced this morning in Edwards County Circuit Court in Albion. In pleading guilty, Powell admitted to burglarizing the home of Frederick and Wilma Jackson on Spring Street in Grayville. The case was investigated by the Grayville City Police Department. In addition to 8 years in prison, Judge David Frankland ordered Powell to serve another two years of parole once he is released from custody. The judge also gave Powell credit for 42 days he has spent in jail awaiting the disposition of his case.
It's Homecoming weekend at Fairfield Community High School. The annual Homecoming Parade is set for 2:30 this afternoon. Those attending the parade are reminded that there is a new parade route this year. Lineup for the parade will be on North First Street near the High Rise. The parade will disband on N.W. 4th Street at the Airtex parking lot.
If you cannot attend today's Homecoming parade through downtown Fairfield, you can listen to all of the activities live on WFIW FM 104.9 with Bruce Dickey and Billy Rodgers. The broadcast is being sponsored by Fairfield National Bank.
The Fairfield Community High School Mulebackers will be serving BBQ pork sandwiches and nachos at tonight's Homecoming football game. Mulebackers will also be selling raffle tickets for a duffle bag filled with Mules spirit wear and other gear. Fairfield will face Vienna in tonight's Homecoming game.
The presidents of Illinois' nine public universities are urging Governor Bruce Rauner and leaders in the General Assembly to end the ongoing state budget stalemate. The presidents say the uncertainty over how much state money the schools will get this fiscal year is beginning to damage their ability to teach and do research.
Kiddie Kollege, located in Fairfield has earned accreditation from the National Association for the Education of Young Children – the nation's leading organization of early childhood professionals. The designation places Kiddie Kollege in the top 8% in high quality early childhood programs in the nation.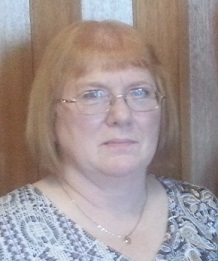 The Fairfield Rotary Club's guest speaker Thursday was Rhonda Knight with the Southeaster Area of the Special Olympics. She spoke about the operations of Special Olympics in the region and reminded members about a 4-person golf scramble this Saturday at the Wayne County Golf Course.