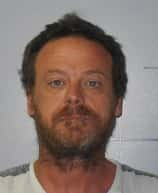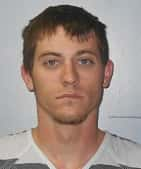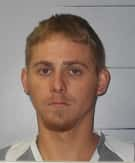 Three Wayne County men were arrested late Thursday night on methamphetamine-related charges. Wayne County Sheriff's Police along with officials with the Wayne County Probation department went to the home of Brattan T. Burge in rural Bluford shortly before midnight to conduct a probation check. Inside, police say they recovered suspected methamphetamine, bath salts, digital scales and brass knuckles. Brattan T. Burge, 24 of rural Bluford faces charges of possession of a counterfeit drug, possession of meth, drug paraphernalia and unlawful use of weapons for being in possession of a set of brass knuckles. Others arrested on charges of being in possession of meth and drug paraphernalia were James T. Burge, 47 and James Ryker Burge, 21 of Wayne City. All three suspects have been lodged in the Wayne County jail pending the filing of formal charges and setting of bond. Pictured left to right are James T. Burge, James R. Burge and Brattan Burge.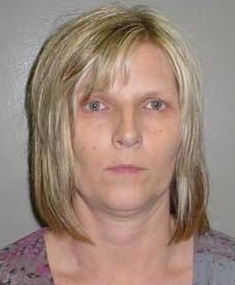 The former Mill Shoals, Ill. Township Clerk was jailed Thursday afternoon on a White County, Ill. warrant charging her with escape. Shannon L. Woodrow, 42, was taken into custody as part of a warrant sweep conducted by the Southern Illinois Drug Task Force.  White County Sheriff Doug Maier added that Woodrow was also wanted in Saline, Franklin, Jefferson and Hamilton Counties on various theft and bad check charges. In Jefferson County, her bond is $15,000 cash. After being sentenced to jail for theft, she failed to report to the sheriff's department to begin serving her time. She has been sought by local police since May.
59-year-old Lee Ray Shoemaker of Oakdale, IL was injured Thursday when the semi he was driving on Interstate 64 in rural Wayne County ran off the road and overturned in a ditch. He was taken to Fairfield Memorial Hospital following the 9 a.m. accident.
Dr. Mike Dreith will receive a severance package worth $290,000 after agreeing to step down as president of John A. Logan College in Carterville. He had 20 months left on his contract. Dr. Dreith is a former president at Frontier Community College in Fairfield.
55-year-old Robbie Bias of Laurel Street in Fairfield has been jailed on charges he was in possession of heroin. Wayne County Sheriff's police found the suspected drugs after stopping Bias' car near Wayne City for speeding 85 in a 55 mph zone.
The Fairfield Community High School Board met Thursday night. Members voted to hire spring coaches for the current school year. They include Justin Townsend – head boys track, Sally Kirk – head girls track, Tim Ukena – assistant track, Bill Rogers, head baseball, Tonya Conrad, head softball and Jenna Turpin, assistant softball.