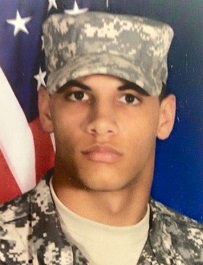 A McLeansboro High School student died Sunday morning in a single-vehicle crash in Franklin County. 17-year-old Isaiah Snowden was pronounced dead at 1:55 Sunday morning by the Franklin County coroner Marty Leffler. Leffler said Snowden was a back seat passenger in a pickup truck that ran a stop sign on the Aden Blacktop at Bessie road. The truck ran through a yard, hit a tree, and then traveled through a house before coming to rest on its top. The driver and two other passengers were seriously injured in the crash. Coroner Leffler said alcohol was a factor in the crash, along with excessive speed. Snowden was pronounced dead at the scene from major blunt force trauma injuries. Funeral services for Isaiah Snowden are pending at the Gholson Funeral Home in McLeansboro.
44-year-old Amy L. Long of Carmi was arrested Sunday for aggravated domestic battery – a class-2 felony. She is accused of battering her mother, 73-year-old Patsy L. Long. The victim told police that "things had been very intense around their house the past few weeks because the Chicago Cubs' failure in the post season."
Frontier Community College has been given approval to build a field for the Bobcats Baseball Program. The field will be built along Ill. Rt. 15 between Classroom Building West and Five Brothers Restaurant.
The North Wayne School Board has approved the establishment of a Pee Wee basketball program for kids 2 – 4. Alex Atwood and Kevin Bowen will be the volunteer coaches.
John C. Gabbard, 48 of Wayne City was arrested early Sunday morning for DUI, trespass and battery. He is accused of punching 26-year-old Tim Smith of Keenes after a wedding reception.
30-year-old Zachary K. Day of Cisne was arrested Friday for domestic battery. He is accused of punching his wife, 28-year-old Misty Day during an altercation.
The price of gasoline in parts of Southern Illinois has dropped to below $2 a gallon. In Coulterville, the price has dropped to $1.87 a gallon. In Christoper, the price is $1.89 per gallon. Prices in Fairfield are holding at around $2.13 a gallon.
30-year-old Zachary Powell of Grayville has been sentenced to 5 ½ years n prison after pleading guilty to a class-4 felony charge of domestic battery. He will have to serve another four years of parole when he gets out of prison and pay $652 in fines, fees and court costs.
Karen Bryant, coordinator of public information and marketing at Frontier Community College has announced plans to retire at the end of the year. Textbook and equipment library technician Scott Talbert has also announced his plans to retire at the end of the year.
Rachel Knasinski, the former West Salem bank employee who stole more than $350,000 has reported to a federal prison in Kentucky to begin serving her two-year sentence. Knasinski will serve her time at the Administrative Security Medical Center in Lexington, KY. She stole a total of $362,357 from the First State Bank in West Salem.
Illinois is delaying payouts of more than $600 in Illinois Lottery prizes. The decision is resulting in residents fleeing the state to buy their tickets in neighboring Indiana or Kentucky. Officials with the Hoosier Lottery in Indiana say they welcome Illinois players.
Frontier Community College's Pretty Scary Art Show opens today in the Learning Resource Center. The display will feature the art of Janet Kent's art students. The public is invited to stop by today through Thursday from 7:30 a.m. til 6:30 p.m. or until 4:30 on Friday.