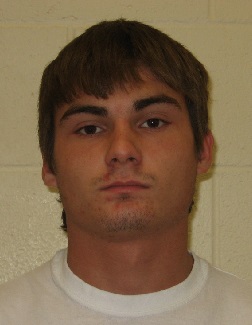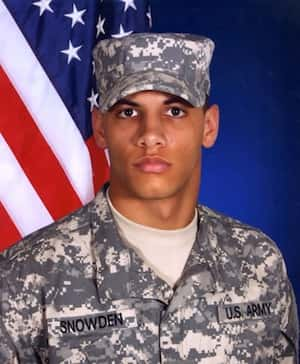 The Franklin County Sheriff's Office reports that Clay A. Kelley, 17, of rural Macedonia (pictured left), has been charged with aggravated driving under the influence in connection with Sunday morning's crash that claimed the life of McLeansboro High School Senior Isaiah Snowden (pictured right) . Kelley is being tried as an adult. A court appearance is scheduled for Nov. 18. Kelley was taken into custody after leaving the scene of the crash but has since been released on $20,000 cash bond. The crash is still under investigation, and more arrests are possible. Snowden – a member of the Army National Guard –  was a passenger in an extended cab pickup truck driven by Kelley when the truck missed a stop intersection on the Aden Blacktop – ran through a yard, knocked down a tree and ran through a mobile home. No one was in the mobile home at the time of the accident. Kelley and two other passengers are accused of fleeing the scene on foot, leaving the fatally injured Isaiah Snowden inside the demolished truck.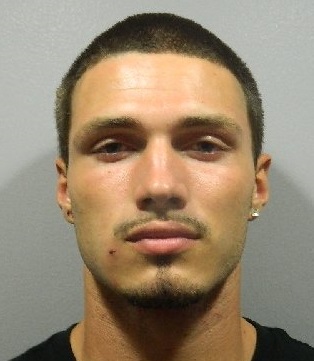 21-year-old Jacob Holland of Carmi has been sentenced to eight years in prison after pleading guilty to charges related to a stabbing incident last August at Bradshaw Park in Carmi. Holland was sentenced after pleading guilty to two felony counts of Aggravated Battery. Holland was sentenced Monday in White County Circuit Court at Carmi.  State's Attorney Denton Aud stated that Holland drew the 8 year sentence because he was eligible for an extended term of prison.
Frontier Community College has been given approval to build a field for the Bobcats Baseball program. The field will be built along Ill. Rt. 15 between Classroom Building West and the Five Brothers Restaurant. Jeff Baker will be the Bobcat's head baseball coach.
The North Wayne School Board has approved the establishment of a Pee Wee basketball program for kids in grades 2 – 4. Kevin Bowen and Alex Atwood will be the volunteer coaches.
44-year-old Amy L. Long of Carmi has been arrested on a felony charge of aggravated domestic battery. She is accused of battering her 73-year-old mother, Patsy L. Long. Police reports indicate the incident stemmed from Amy Long's growing despair over the Chicago Cubs' failure in the post season.