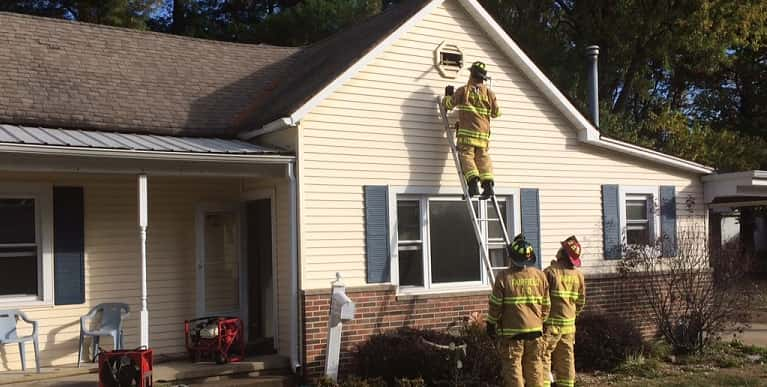 Fire heavily damaged the Sharon Musgrave home at S.E. 6th Street at East Douglas Street in Fairfield this morning (Friday). Fairfield Fire Chief Darin Hopper said a ceiling fan in one of the bedrooms caught fire and fell onto a mattress, catching the room on fire. Heavy smoke was reported throughout the structure. No one was home when the fire broke out a little 9 Friday morning. Fairfield firefighters remained on scene for a little less than an hour, helping eject smoke from the house and mop up debris from the blaze. No one was injured.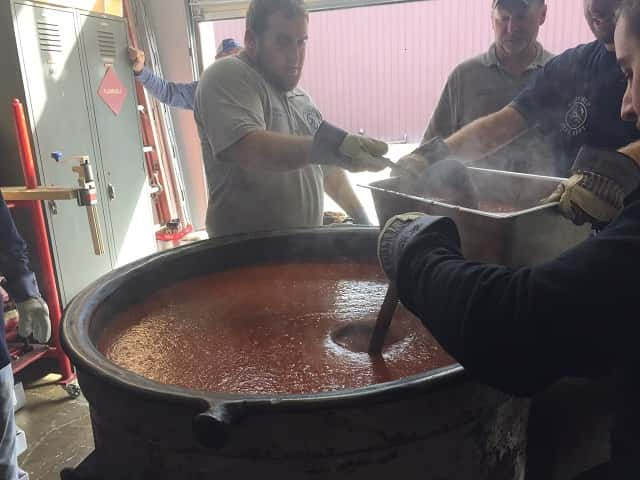 Fairfield Volunteer Firefighters are lined up for their annual Chili Supper at the Fire House on N.W. 7th Street.  Tickets are $8 and are available at the door, and features all you can eat chili, hot dogs, peanut butter sandwiches and drinks.  There are two serving times – 11 – 1 p.m. and 5 – 7 p.m.
43-year-old Dallas R. Broz of Fairfield has been jailed on a charge of aggravated domestic battery. Broz is accused of beating up his girlfriend, 45-year-old Dawn M. Turner. According to Ms. Turner, Broze grabbed her by the throat, bit her arm and threw her to the floor. She was taken to Fairfield Memorial Hospital for treatment of her injuries. Broz was arrested shortly before 1 o'clock this morning.
Today is the first due date for Wayne County property tax bills. The second and final payment will be due on December 4. The total amount of property taxes to be collected this year amounts to $14.3 million.
Today is the deadline to submit a sealed bid for delinquent real estate properties in Edwards County. The county is offering two real estate and four mobile homes for sale during the sealed bid auction sale. More information is available at the Edwards County Treasurer's office.
43-year-old Tony D. Xanders of Fairfield has been arrested for being in possession of methamphetamine and drug paraphernalia. He was arrested following a traffic stop Wednesday night on Main Street at Clarence Avenue.
Trick or Treat hours have been established for Fairfield. Kids will be able to trick or treat on Friday and Saturday, Oct. 30 and 31 from 5 – 8 p.m.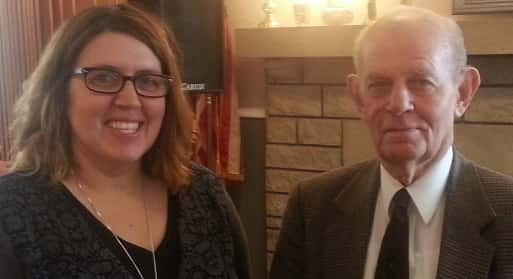 Becky August, social worker at Fairfield Community High School was the featured speaker at Thursday's meeting of the Fairfield Rotary Club. August spoke about the school's anti-bullying policies. Pictured is Becky August and Rotarian Noel Vaughan.