A Flash Flood Watch continues for all of Southern Illinois through Wednesday morning. Heavy rain is expected to fall along and west of U.S. Rt. 45, causing potential flooding problems.
A semi apparently knocked down a stop light at 7th and Delaware in Fairfield on Monday. Until state workers can replace the light, stop signs that have been placed in the middle of the intersection will be in use.
47-year-old Scott E. Iverson of Fairfield has been placed on two years of probation after pleading guilty to a charge of being in possession of marijuana. City Police arrested Iverson last January after recovering approximately 2 ½ pounds of marijuana from his S.W. 7th Street home, along with a gun, two switchblade knives and $580 cash. Charges of aggravated intimidation, stalking, aggravated assault of a police officer, manufacture of marijuana, threatening a police officer and possession of a firearm without a valid FOID card were dismissed by the State's Attorney.
r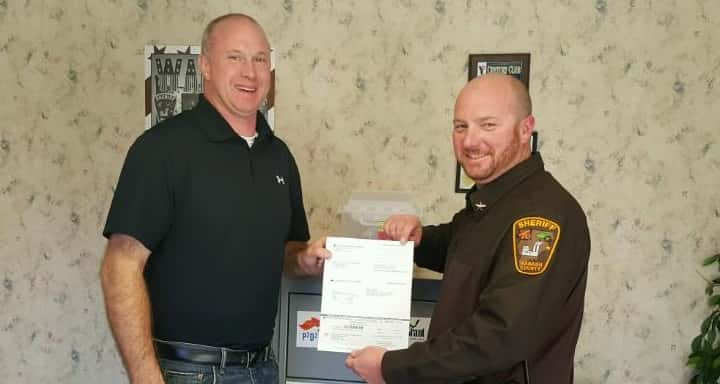 The Wabash County Sheriff's Department in Mt. Carmel is the recipient of a grant from the Frank Orr Charitable Trust. $2,500 will be used to purchase Automatic Electronic Defibrillators for the Sheriff's Office.
Two ribbon cutting ceremonies were held recently celebrating two new memberships for the Fairfield Chamber of Commerce. K & M Diner and Tru Shots Photography recently held ribbon cutting ceremonies. K & M Diner is operated by Mike and Lori Beppler. Tru Shots Photography is owned by Shelly Toombs.