The Mt. Vernon girls basketball team elected to play their game at the Mascoutah Tournament Monday night after their bus became stranded in floodwaters on the way to the game. Assistant Mascoutah Fire Chief Rob Stookey told the Belleville News Democrat there were no injuries when the bus was swept off the road by flood waters on Route 161 at North County Road near Mascoutah. It did not tip over. A total of twelve players and four adults were rescued by boat crews from the city of Belleville, the St. Clair County Emergency Management Agency and the Illinois Conservation Police. Players told the News-Democrat the bus was filling with water while they were being rescued, with the bus ending up off the roadway in the water.
Area rivers are still on the rise. The Little Wabash at Carmi is forecast to climb to 36.4 ft. by Sunday – nearly ten feet above flood stage. The Wabash at Mount Carmel is forecast to rise to 28.4 ft. by next Tuesday – nearly ten feet above flood stage. Some areas of northern Wayne County received as much as 8 inches of rain since last Saturday.
The Schutt Family
The names of those killed Saturday night when their car was swept into floodwaters near Patoka, IL have been released. The victims are Adam and Erin Schutt and their children, 13-year-old Logan Schutt, 11-year-old Robyn Owen and 8-year-old Chad Owen. The family was traveling to Minnesota to visit relatives for the holidays when they died. Services are pending at the Todd County Funeral Home in Elkton, KY.
Mt. Carmel Public Utility has announced that due to flooding on the Wabash River, electric services are being disconnected as needed at river camps in Mt. Carmel, Dunkel River Camps, Pulleyville and other locations along the Wabash.
44-year-old Joshua L. Millman of West Salem has been sentenced to 114 months in federal prison after pleading guilty to charges he conspired with others to distribute methamphetamine in Clay and Richland Counties.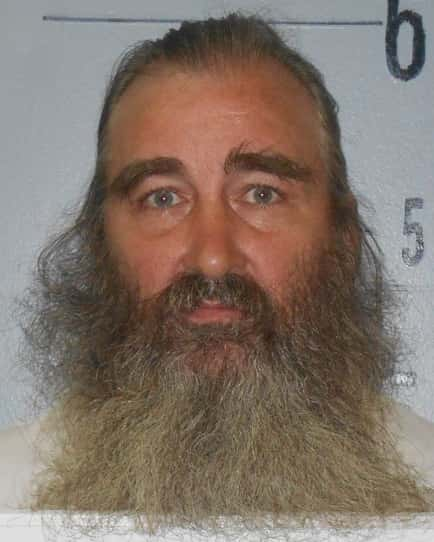 Public Defender Matt Vaughn has withdrawn his representation of Wayne County murder suspect, 43-year-old William D. Johnson of Fairfield (pictured). According to court records, Johnson has secured private attorney Alan C. Downen of McLeansboro to represent him. Johnson is awaiting trial on charges he shot and killed 50-year-old Jeffery Scott Montgomery of Fairfield on the evening of December 5.