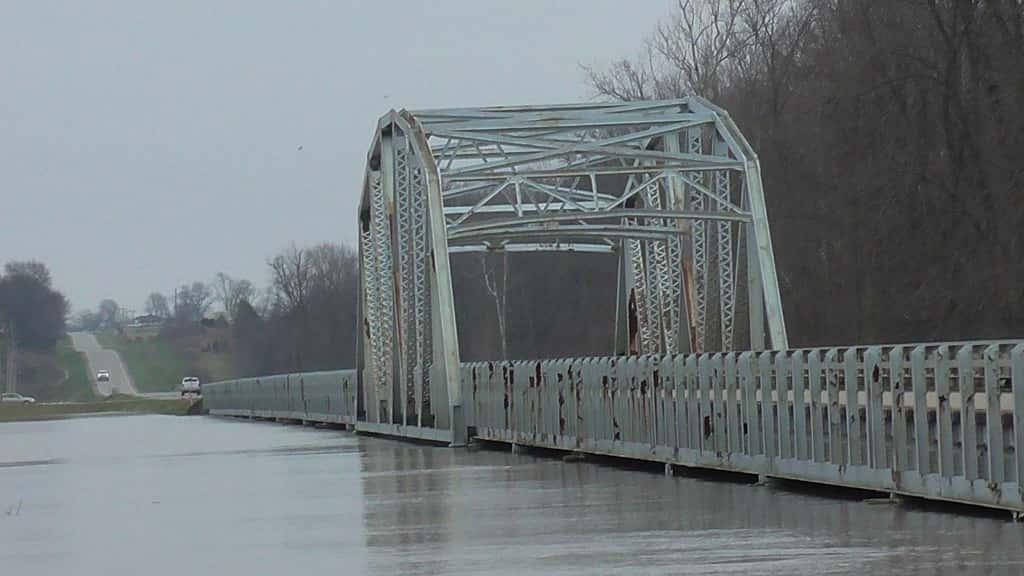 The Little
Wabash at Carmi and the Big Wabash at Mount Carmel continue to rise. The Little Wabash at Carmi is forecast to climb to 35.3 feet by Sunday. The Big Wabash at Mount Carmel is expected to rise to 29.3 feet by next Wednesday. The Skillet Fork at Wayne City continues to fall and is now below the 15 feet flood stage. Pictured above is a bridge over the Little Wabash west of West Salem.
A Flood Emergency has been declared for Alexander County in deep Southern Illinois. Officials expect the river will top the Len Small Levee later today. Residents in the affected area are being asked to evacuate the area as soon as possible.
Authorities are searching floodwaters for two 18-year-olds from the Central Illinois community of Taylorville. The two were last seen Monday. Searchers are now searching in flooded areas near Pawnee and Sangchris Lake.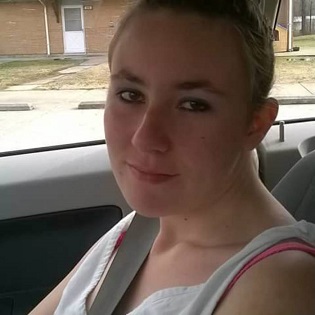 A missing Herrin woman has been added to the National Crime Information Center Database as a missing person. Delia Ann Stacey was reported missing around 5:30 p.m. on Monday, Dec. 28. Family members reported receiving a text message from Stacey's phone number that read "Help".
22-year-old Michael Lee Wyant, Jr. of Benton is due in court next week on charges he provided alcohol to a large party on Oct. 24 where minors were present. Police say 17-year-old Clay Kelley of Macedonia left that party and crashed his car through a house on Bessie Road. The accident claimed the life of 17-year-old Isaiah Snowden, a senior at Hamilton County Senior High School in McLeansboro. Kelley is being tried as an adult in connection with the death.