WYNG Radio Mount Carmel/Evansville is being sold by owner Withers Broadcasting Group. The Withers Group is selling the property to Educational Media Foundation (EMF) for a reported $450,000. The deal also includes the sale of Oldies KOKX of Keokuk, Iowa to EMF for a reported $500,000. EMF is a not-for-profit organization that operates satellite radio networks specializing in adult contemporary Christian music, including K-Love and Air1. The network is based in Rocklin, California, a suburb of Sacramento. Withers acquired WYNG in 2006 from Cincinnati-based Regent Communications for a reported $1.5 million in cash. The current WYNG format features Adult Contemporary music.
The carbon used at the Fairfield water filtration plant needs to be replaced at a cost of $53,945. HMG, the engineering firm that designed the plant told city officials that the carbon would last ten to fifteen years. It only lasted two years. Carbon prevents odors and foul tastes from being passed into the water distribution system.
The Fairfield City Council is considering the purchase of extended warranties for pickup trucks recently purchased from Lemonds in Fairfield. A lifetime extended warrant for each truck would cost a one-time fee of $3,115. The issue was tabled until the next Council meeting.
Fairfield Firefighter Jared Blanton has completed his one-year probationary period. On Tuesday, he was promoted to the rank of Junior Captain during a brief ceremony at the fire station.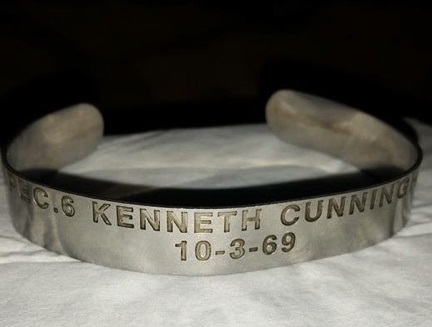 For 44 years, Terri Woody of Grand Rapids, Michigan has held onto an MIA bracelet she acquired when she was only 14-years-old. The bracelet bears the name of Sgt. Kenneth Leroy Cunningham of Ellery. Sgt. Cunningham died October 3, 1969 during the war in Vietnam. Woody says she is making plans to give the bracelet to the Cunningham family in time for his funeral services next week.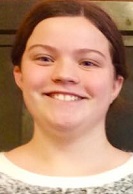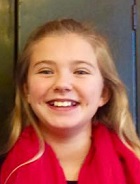 Brenna Freeman, the 8th grade daughter of Jasent and Tamela Freeman is the winner of this year's Geff Spelling Bee. Averi Vinson, the 5th grade daughter of Michael and Abby Vinson is the first runner-up.
A benefit supper for West Salem American Legion Commander James Barnett has been set for 5 o'clock this Sunday at the Community Center in West Salem. Commander Barnett received major injuries last week when the pickup truck he was driving was hit broadside by a semi at the west edge of West Salem.