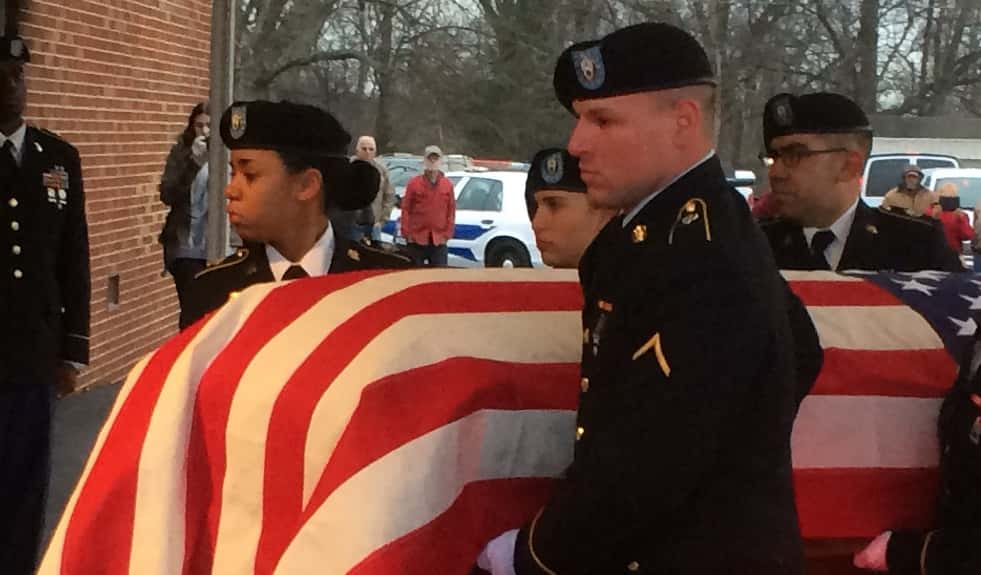 Hundreds gathered in sub-freezing weather Tuesday for the arrival of Sgt. Kenneth L. Cunningham's remains to Albion. Sgt. Cunningham's motorcade was escorted from the airport in Louisville, Ky. to Albion by police cars and members of the Patriot Guard. Cunningham's flag-draped coffin was transferred into the Ingram Funeral Home at Albion by a military honor guard. An army of volunteers helped Larry "The Flagman" Eckhardt erect more than 2,300 full-size American flags along the route to the Little Prairie Christian Church where funeral services will be held on Thursday.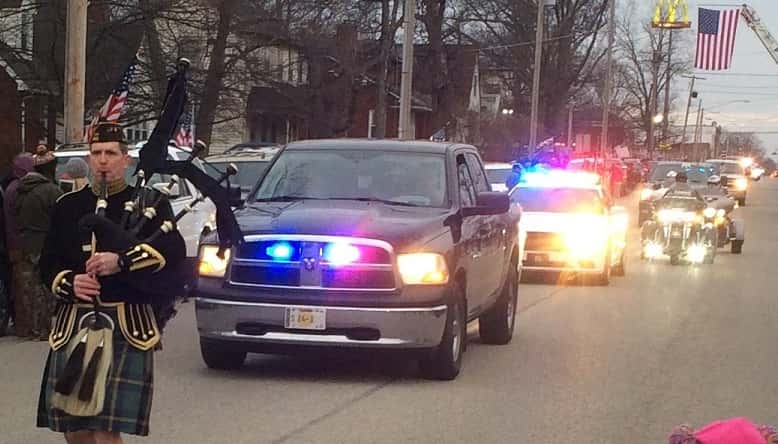 Brian Shinkle of the Kyilindi Pipe and Drum Corps leads the motorcade carrying the remains of Sgt. Kenneth L. Cunningham. Area police and members of the Patriot Guard also escorted the hearse to Albion.
Four inches of snow fell in the Fairfield area overnight as a brief, but intense snowstorm blew through the area. A second chance of snow is in the forecast for Thursday.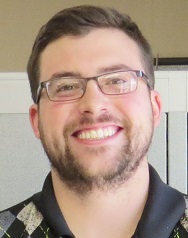 Andy Hill has been hired as the new bookstore manager at Frontier Community college. He replaces Scott Talbert who retired recently. He will also manage the Frontier Perks Coffeehouse. Before coming to Frontier, Hill worked for 8 years in retail sales at Family Video.
Someone burglarized a home in Enfield this week, stealing hundreds of dollars' worth of tools and a 900 watt power generator. The home was owned by Jamee Enlow of Springerton.
A Chicago man who made a series of bomb threats and threats of violence against Southern Illinois University Carbondale has been sentenced to 2 years in federal prison. Derrick Dawon Burns, 23 was sentenced Tuesday in U.S. District Court at Benton. The threats were issued through a series of letters mailed to SIU in 2012.