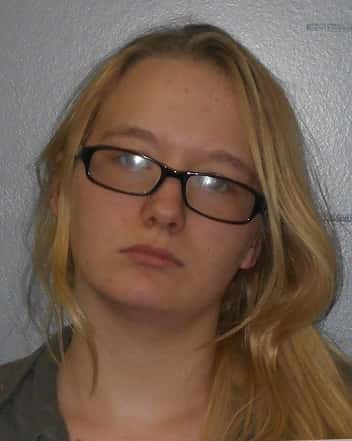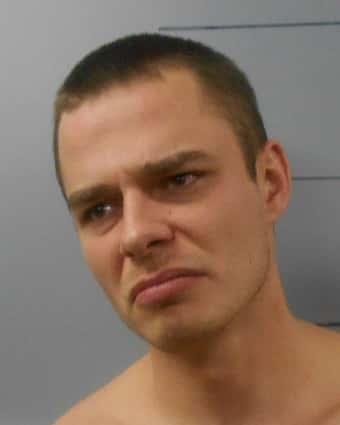 Illinois child protective services personnel have removed an infant and a toddler from a Fairfield, Ill. home after police executed a search warrant and found an active meth lab at their home on Wednesday. Jacob Fenton, 24 and Ashley B. Powers, 20 of 705 Westwood Drive in Fairfield have been jailed on multiple charges related to the manufacture of methamphetamine. The couple's children, a two-month-old and a two year old were removed from the home by investigators with the Illinois Department of Children and Family Services. Wayne County Sheriff's Deputies say they recovered chemicals related to the manufacture of meth inside the house and a "still smoldering" meth lab in the back yard of the home. An Illinois State Police meth disposal team was summonsed to dispose of hazardous chemicals found at the home, which is part of the city's public housing program. Both suspects have been jailed on charges of meth manufacturing, meth-related child endangerment, unlawful disposal of meth waste and possession of methamphetamine. Both remain in the Wayne County jail at Fairfield pending the filing of formal charges and setting of bond.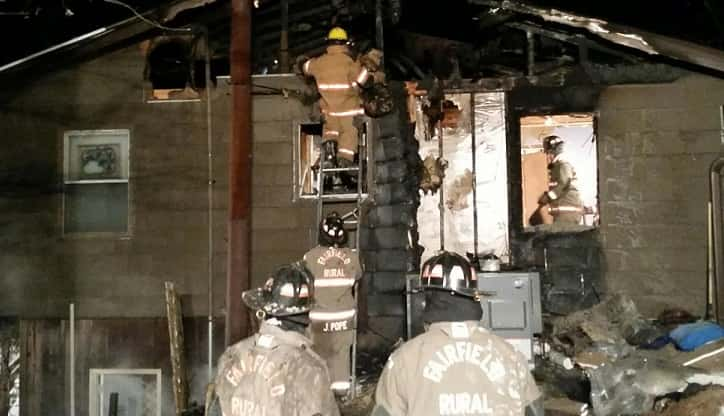 A Mill Shoals, Ill. couple escaped their burning home late Wednesday night after being awakened by a smoke alarm. Shortly after 11 o'clock Wednesday night, Genie Smothers and her boyfriend were awakened by a smoke alarm and saw flames. The two fled the burning home without injuries. A total of 14 Fairfield Rural Fire Department volunteers responded to the fire at 1098 East Liberty Street in Mill Shoal. Fire officials said there were no injuries. The home sustained significant fire and water damage and the couple lost most of their belongings. The cause remains undetermined. Firemen remained on scene until around 3:30 Thursday morning.
A significant snowstorm that will impact the Midwest Thursday night into Friday will likely miss all but the extreme southern parts of Illinois. The storm system is now forecast to track far south of the region, sparing most of Southern Illinois.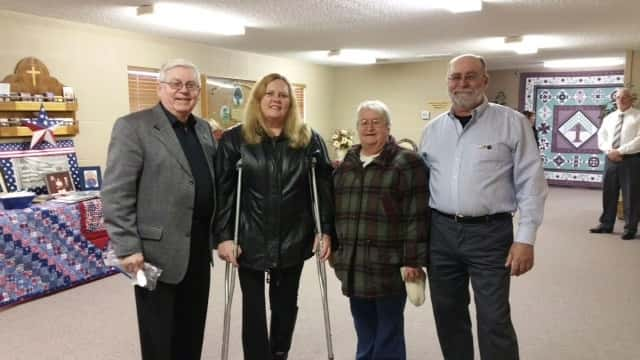 Terri Woody, the Grand Rapids, Michigan woman who has held on to an MIA bracelet bearing the name of Sgt. Kenneth L. Cunningham since she was 14 traveled to Albion this week to present the bracelet to the soldier's family. Terri and a friend sent off for an MIA bracelet when they were 14, and always wondered what happened to Sgt. Cunningham. After reading a news story about his remains being returned to Albion for burial, Terri made arrangements to travel to Albion to attend his funeral service and present the bracelet to his family.  Pictured above from left to right – Junior Cunningham, Terri Woody, Ruth Barnett and David Cunningham.
A motion has been filed to have two Mt. Carmel teens tried as adults in connection with an armed robbery of the Casey's General Store in Grayville last Sunday. A compound hunting bow was used in the heist. Both 17-year-olds are due in Edwards County Circuit Court on Friday. Currently, both are being held in the Franklin County Detention Center at Benton.
A Marion County correctional officer died Wednesday morning when the prisoner transfer van he was driving spun out of control on I-57 near Mt. Vernon and was struck by a semi towing a flatbed trailer. 22-year-old Adam S. Conrad of Sandoval died in the crash. The 17-year-old prisoner he was transporting received major injuries.
Wayne County Golf Course volunteers will conduct their first of four porkburger cookouts of the winter season this Saturday. The cookout, featuring porkburgers and pork chops will be on the Wayne County Courthouse square.