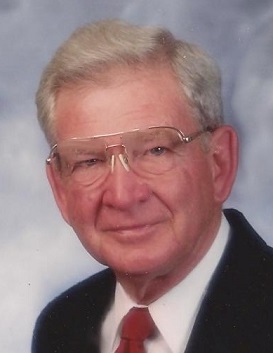 85-year-old McLeansboro resident, Obe Bond died at 1:10 a.m. Tuesday, Feb. 16 at his home. After attending SIU Carbondale, he taught at various schools in Southern Illinois. He later received his Master's Degree in Education from SIU and went on to fill various administrative roles in Hamilton County. He served as the first Superintendent of the Unit 10 Schools. He was also taught Sunday school.
Survivors include his wife Phyllis Bond; three sons, Gregory Bond and wife Karol of Villa Ridge, MO, Geoffrey O. Bond and wife Glenda of Jonesboro, IL and Gerry D. Bond and wife Retha of McLeansboro; 12 grandchildren and 5 great-grandchildren.
Funeral services for Obe Bond will be 11 a.m. Friday, Feb. 19 at the Harre Funeral Home in McLeansboro with burial in Hickory Hill Cemetery at Broughton.
Visitation will be 6 – 8 Thursday evening, Feb. 18 at the Harre Funeral Home in McLeansboro.
In lieu of flowers, memorials may be made to the Elco Camp; Church Camp in Elco, IL and will be accepted at the Harre Funeral Home in McLeansboro.