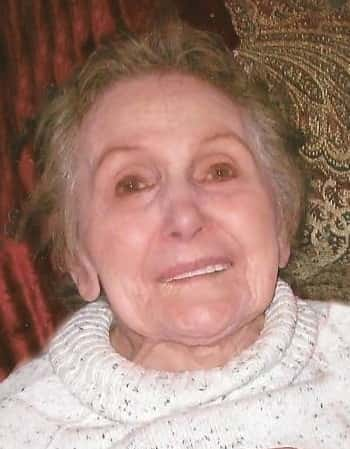 Angela Marie "Ann" Tobey died at 3:15 p.m. Tuesday, Feb. 16 at Hamilton Memorial Nursing Center in McLeansboro. She had been a hairdresser. She was involved in Home Extension, was a member of Eastern Star and attended the First Baptist Church in McLeansboro.
Survivors include three daughters, Lynn Porter and husband Roger of Bedford, IN, Patricia Smithpeters and husband Randy of Harrisburg and Phyllis "Kick" White of Raleigh, IL; eleven grandchildren, Josh Porter and wife Amy of Myrtle Beach, SC, Seth Porter of Bedford, IN, Kyle Smithpeters and wife Carrie of Harrisburg, Kolby Smithpeters and wife Leigha of Harrisburg, Matt Smithpeters of Carbondale, Ryan,Tyler and Bailey Smithpeters of Harrisburg, Keith Riggs and wife Carrie of Indianapolis, IN, Brian Riggs and wife Kristi (U.S. Air Force) of Pappilion, NE and Christi Heisler and husband Chris of St. Louis; 8 great-grandchildren, Toby, Tatum and Sary Smithpeters, Luke and Levi Porter, Pacey, Alexis and Maximus Riggs and several nieces and nephews.
Funeral services for Angela Marie "Ann" Tobey will be 2 p.m. Sunday, February 21 at the Harre Funeral Home in McLeansboro with burial in the Oddfellow's Cemetery.
Visitation will be from 1 p.m. Sunday, Feb. 21 until the time of service at the Harre Funeral Home in McLeansboro.