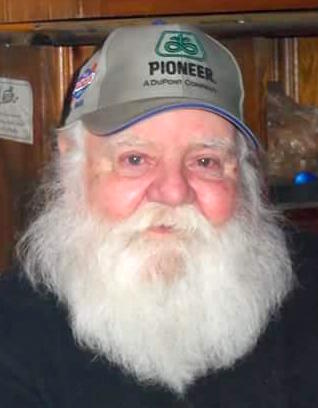 David Barker, age 64, a former resident of McLeansboro, IL passed away at 12:45 am on Thursday, February 18th, 2016 at the Unity Point Health Methodist Hospital in Peoria, IL. He was a construction worker, a member of Local Laborers Union #1197, and a member of the Eagles Lodge of McLeansboro.
He was preceded in death by both parents Reese & Mary (Irvin) Barker, his wife Rita (Murrow) Barker, a son Robert David Barker Jr., and a brother Tom Barker.
He is survived by 2 daughters: Shannon Barker (Michelle Newcomb) of McLeansboro, IL and Glenda Barker (Stacy Cohenour) of Manito, IL; 4 grandchildren Blaine Barker, Zarian Cohenour, Marti Barker Newcomb, and Laura Clagg, 1 great grandson Zane Clagg, 1 sister Kay (husband Charlie) Kaufman of Belle Rive, IL; a special nephew Jim (wife Debbie) Shroyer and many other nieces And nephews.
Funeral services for David Barker will be held at 1:00 pm on Saturday, February 20th, 2016 at the Gholson Funeral Home in McLeansboro with Rev. Randall Ragan officiating.
Visitation will be held from 11:00 am until the time of service at 1:00 pm on Saturday at Gholson Funeral Home.
Burial will be at Hickory Hill Cemetery west of Broughton, IL.